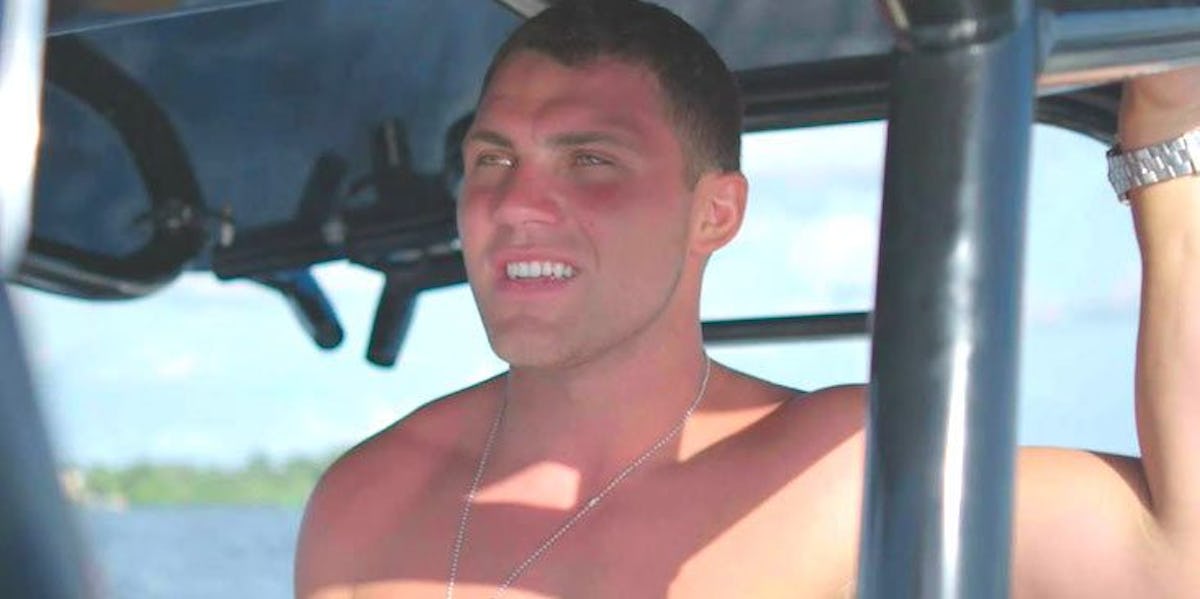 Is Alex From 'Siesta Key' The New Stephen Colletti? Twitter Isn't Convinced
MTV
It's no secret MTV is attempting to recapture the magic of its hit mid-2000s reality show Laguna Beach with its new Florida-based series Siesta Key, but just how one-to-one is it trying to be with its casting choices? A bunch of viewers are already pointing out how the new batch of party-going, drama-creating 20-somethings seem just like updated version of the main cast of Laguna Beach, but there's one sticking point: nobody's really buying Siesta Key's Alex as the new Stephen Colletti.
In the framework of the series, Alex Kompothecras is clearly being set up as the Stephen Colletti of Siesta Key — the hard-partying playboy in the middle of the show's central love triangle. Just like Stephen had to choose between Lauren Conrad and Kristin Cavallari, now Alex is going to be juggling Juliette and Madisson. Fans have already commented on how much Juliette reminds them of Kristin, and how similar Masisson and LC seem, but it looks like the parallels stop there.
You'd be hard-pressed to find anyone on Twitter who actually thinks Alex is the rightful heir to the Stephen Colletti's hot beach-dude throne. Most fans are just unimpressed by Alex's looks, finding it confusing to believe he'd be the show's main heartthrob.
Many of the fans are also questioning Alex's age. Stephen was known for his baby face on Laguna Beach, but Siesta Key fans suspect Alex is older than 22, the age the show lists him as.
But the distaste for Alex is much deeper than just a physical level for many fans. Since it premiered, the show has been plagued by controversy after old social media posts from Alex's past resurfaced showing the reality star abusing animals. Photos showing Alex with dead sharks have led to a number of online groups starting campaigns to boycott the new MTV series.
So... yeah, not exactly the best quality in a guy. Is it too late to just replace Alex with the actual Stephen Colletti?