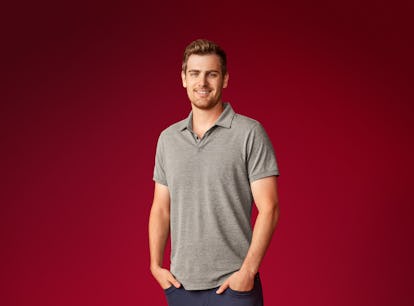 Alex Really Is The Unexpected Drama King Of The Ultimatum Season 2
He just knows how to wind people up.
Spoiler alert: This post contains spoilers from The Ultimatum Season 2.
Be honest — you probably weren't expecting Alex, the unemotional tech bro, to bring so much drama to Season 2 of The Ultimatum. At first, it seemed like he was going to stay out of all the messiness, until he started getting a lot closer with his trial wife Roxanne and seemed to drop some hints he may consider leaving his girlfriend Kat for her. Then, Alex instigated the biggest blowup of the season. In real life, though, Alex is all about carefree adventures when he's not focusing on his work.
Alex came into Season 2 as the recipient of the ultimatum, which his girlfriend Kat issued after growing tired of waiting on him to propose. They started dating in 2020, and as both of their Instagram accounts very clearly document, a big part of their relationship has been traveling together. While he loves a spontaneous trip, Alex is also super invested in his career in software sales, which became very evident throughout The Ultimatum. In fact, it was his shared business ambitions with Roxanne that really connected them throughout their trial marriage. If you want to know more about Alex's job and personal life, here's all the info you need.
The Ultimatum Season 2's Alex Chapman's Real Job
Alex's LinkedIn profile reveals that he is the founder and growth manager of the digital marketing agency Sparkinator. He's written several blog post's on the company's website that explain tactics and resources in online marketing. He previously worked as an asset manager in Miami, Florida, and is originally from northern Illinois.
The Ultimatum Season 2's Alex Chapman's Instagram
Alex's Instagram is dedicated to documenting his world travels and his passion for sports like skiing and surfing. There are also a ton of adorable couple pics of Alex and Kat.
The Ultimatum Season 2's Alex Chapman's Age
Alex was 32 while filming The Ultimatum. He's four years older than Kat.