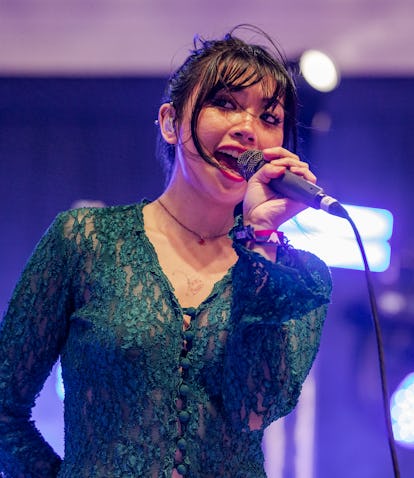 Meet 6 Rising Artists Destined To Be Household Names
They crushed Hangout Music Fest and need to be added to your playlist.
Alive Coverage
On the rainy, windy weekend of May 20 in southeast Alabama, Post Malone, Halsey, and Tame Impala dominated Hangout Music Fest with explosive light shows and thundering performances like sorcerers of the Gulf Shores. Preceding them, though, were artists that found the magic in just having a band, a mic, and being a singer with damn good songs.
At Hangout Fest, six standout performers proved that some of the best acts aren't the 9:45 p.m. headliners that hit the stage when your feet are tired, your Red Bull has stopped doing the trick, and your phone is dying. (Put it on low battery mode.) Some of the most inspiring performances come when you've arrived early, are well-rested, and can enjoy the simple pleasure of watching a musician do what they do best.
These artists are pushing music forward, shaking up genres, and captivating audiences. Add their songs to your summer playlist ASAP, because what's cooler than saying you saw the next Post Malone, Halsey, or Tame Impala before they were household names?
These interviews have been edited and condensed for length and clarity.
If you check out these artists now, there's a chance they could still top your Spotify Wrapped, and you'll really have proof you knew about them before they blew up. Congrats for being cool. You're welcome.