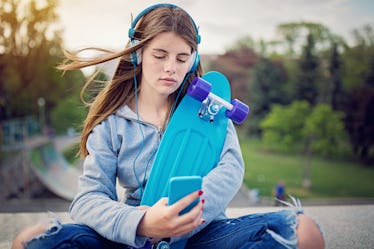 These 12 Songs About Falling Out Of Love Capture All The Feels
It's time to check into the "Heartbreak Hotel."
praetorianphoto/E+/Getty Images
It's never easy to lose someone you love, especially if you thought that you were going to be with that person forever. Losing someone special can leave you feeling quite sad and confused, and sometimes, the only way to ease the pain of falling out of love is through music. So many artists have written incredible songs about the experience of realizing they're no longer in love with someone, so if you needs some songs to listen to when you've fallen out of love (or suspect you're in the process of doing so), then I've got your perfect playlist.
Musicians like Billie Eilish and Sam Smith have gone through what you've been through, and they've made it through to the other side, so there is a reason to be hopeful. In fact, songs about falling out of love can be pretty inspirational, because they may just help you realize it's better to be on your own than with someone you no longer love. Fret not — your happy ending is still out there. All you have to do is pick yourself up and check out this list, because I guarantee it'll leave you feeling better than ever before. Pinky promise.
You should always weigh your pros and cons if you're thinking about leaving a relationship, but if you've fallen out of love with someone, then it might best to just move on. Thank goodness there are a ton of songs to help us get through that.