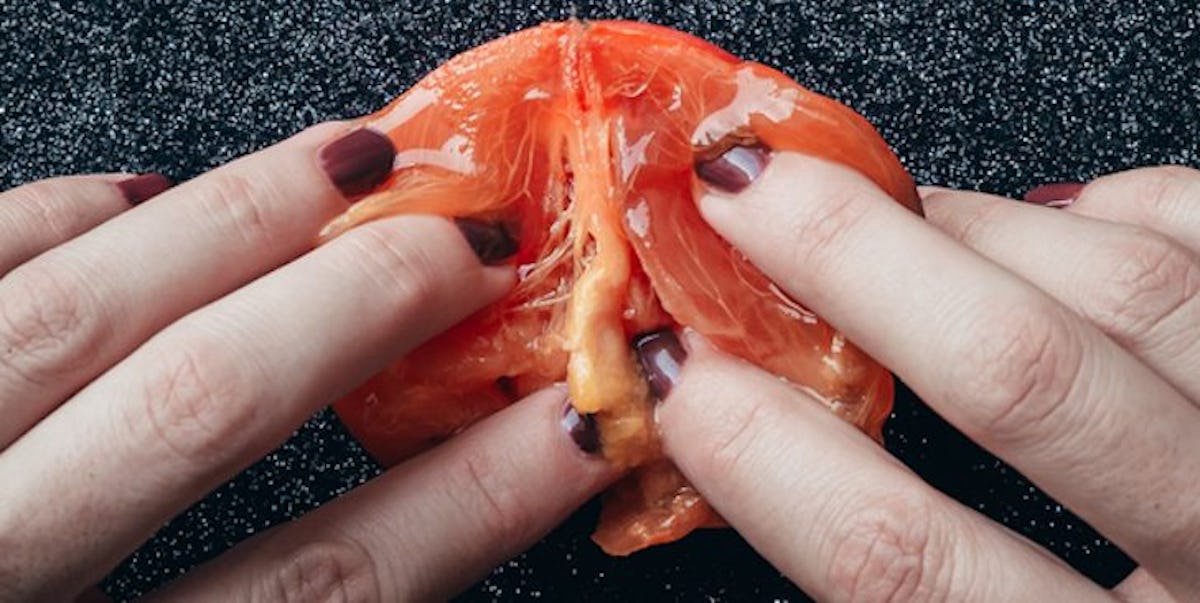 9 Women Reveal The One Thing That Makes Them Orgasm Every Time
Vera Lair/Stocksy
We all need to have a cause, and mine is making sure that every woman on Earth knows how to orgasm and is doing it all the time. Where is my Nobel Peace Prize? Nowhere? Because the female orgasm isn't a priority to people? OK, cool.
Listen, I didn't have my first orgasm until I was 27 years old, when I was with my sixth boyfriend. I had no idea how to come from sex, despite masturbating forever. And while it's true most men don't know how to make a girl come (sorry, boys), many women haven't figured out how to come by themselves either.
I will get this out now: Women deserve pleasure. We should pursue it without regret or fear of cultural stigma. And in order to receive pleasure properly, we need to know how to orgasm.
According to ABC News, research suggests an astounding 75 percent of women actually never come from P-in-V sex alone. Even worse, up to 15 percent don't finish at all, no matter what. So if you're struggling to orgasm in the bedroom, you're definitely not alone.
Luckily, in the name of sisterhood and feminism, many women took to a Reddit thread to help one another out by sharing the ways they've learned to orgasm every single time.
This woman has to stimulate her clit.
This woman uses her entire hand (especially her thumb) to get the job done.
For this woman, it's all mental and emotional.
This woman meditates (#namaste).
This hero learned to squirt with a G-spot vibrator.
This woman knows not all orgasms are created equal.
For this woman, doggy style (and a little hand work) does it.
This woman needs her Hitachi and a little perseverance.
This woman just needs a little up-and-down motion with her vibe.
Seriously, is there anything more empowering than a Reddit thread full of women teaching one another how to come? Women, I feel empowered already.
Let's all continue to be cool ladies by being cool to other ladies.
Check out the "Best of Elite Daily" stream in the Bustle App for more stories just like this!