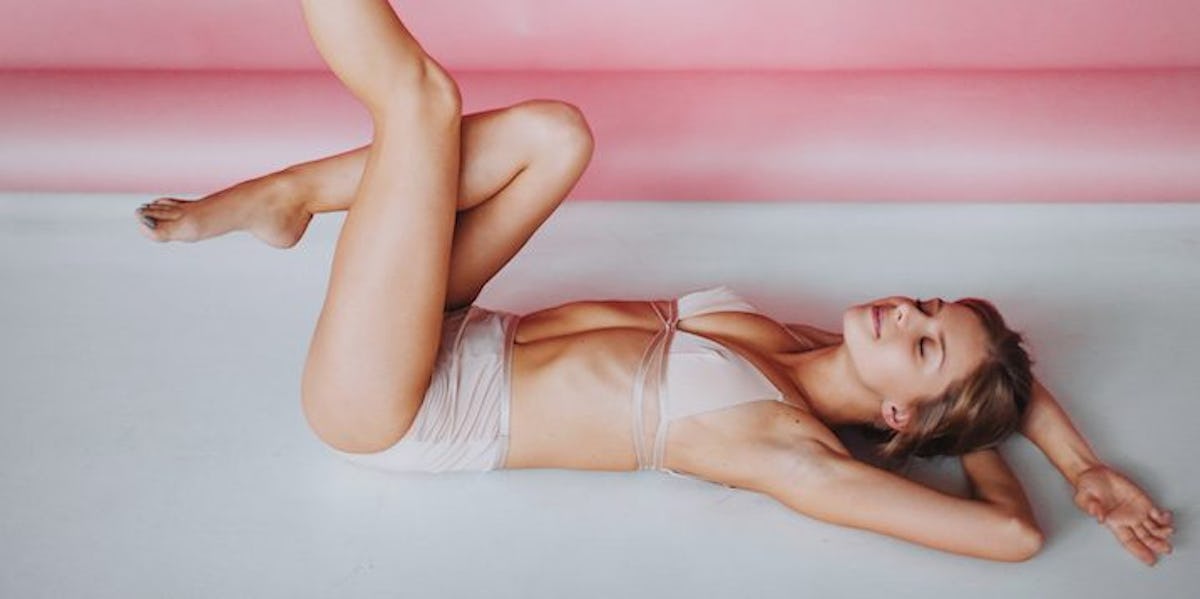 The 9 Best Sexy Underwear Alternatives To Uncomfortable Lacy Thongs
Sergey Filimonov
I have something I would like to say: NO ONE LIKES THONGS.
OK, good work, everyone. We can all go home.
Just kidding. But not about the thongs part.
I understand the theory behind a thong, but in practice, I think it loses its objective. Because really, it's just a piece of fabric shoved up your butt crack (and sometimes your vagina).
Add some itchy, weird-ass lace to the mix getting all caught up on your zippers, and it's like HOW MANY CAPS LOCKS DOES A GIRL NEED TO TYPE TO FINALLY GET OUT FROM UNDER SOCIETY'S STANDARDS OF BEAUTY AND SEX APPEAL AND SMASH THE PATRIARCHY?!
I digress.
What I'm getting at is, there a lot of great alternative options to sexy underwear besides smashing cotton into your sphincter.
Here, take a look:
Calvin Kleins
I'm talking the Calvin Klein's specifically modeled by Kendall Jenner, though I imagine this look comes in all kinds of brands (*cough* Hanes, Fruit of the Loom, PINK).
The casual-meets-sporty vibe will keep you feeling young and ready to go, while the cotton is, like, actually the most comfortable fabric in the world.
Boyshorts
Classic. Can't get enough.
Boyshorts are a great way to cover your ass and still wear your jeans without crazy panty lines. The wide fit ensures maximum comfort, while the low seem keeps from cutting into your bomb derrière.
Retro high waist
This look is coming back with a vengeance, and I think it's sexy AF. Go from normal girl to pin-up girl in no time while adding bodycon support and waist-trimming sides!
It's better than your average thong because it helps give a more defined shape to your already sexy curves.
Bodysuits
A super fun, very Coachella way to swap out your underwear and complete a look, bodysuits double as panties AND a part of your outfit. This idea is a literal one size fits all.
(Also, hi again, Kendall!)
Vintage bloomers
This super sweet idea is as airy as it is pretty, and it's a great option for underneath jumpsuits or rompers.
Sure, sure, the ones below feature a little lace detail, but with a loose fit you get to feel all the flouncy, fancy fun you want.
Your boyfriend's boxers
One word: CHEAP. Another word: COMFORTABLE. Another few words: Always an option when it's way past laundry day and you don't want to go buy anything!
Plus, wearing your boyfriend's clothes is a staple of cute and sexy things couples get to do.
Slips
This old-school option is back in an unexpected way as both lingerie AND regular-day attire.
Double it into a night-out dress or wear underneath maxi dresses and T-shirt dresses, and you've got a pair of undies and a dress that will never let you down or fail to make you feel sexy.
Tights
Always mysterious, tights are a fun way to ~sexify~ a look and skip the underwear altogether. Plus, they surprisingly do add warmth and can be an appetizing surprise to layer underneath jeans in the winter.
Nothing, girl.
I mean, duh.