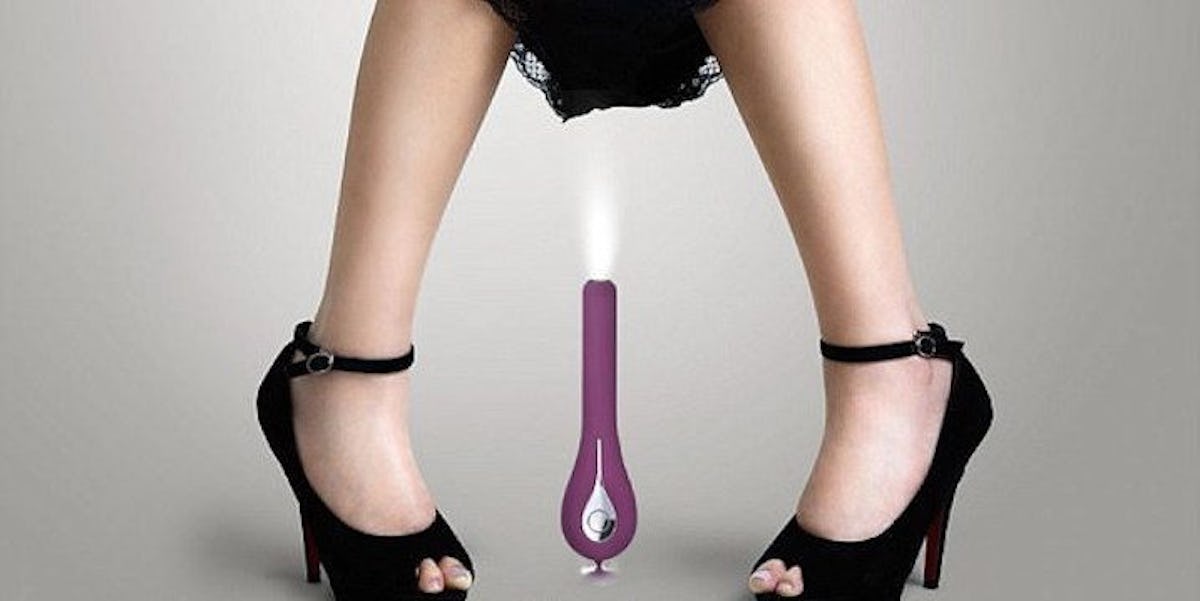 Hackers Can See Inside Your Vagina Without You Knowing If You Use This Sex Toy
Svakom
With great technological power comes great technological responsibility, as one "smart sex toy" company is finding out.
Recently, security experts have discovered a major security issue with one WiFi-enabled smart sex toy, which hackers can easily access to view a live video stream of the inside of users' vaginas.
Yup, you heard that right.
The Svakom Siime Eye vibrator comes with a camera attached on the end, which gives users the option to take photos and videos while the device is in use. The vibrator costs a cool $250, which is a small price to pay for such a massive privacy scandal.
Pen Test Partners, a UK security firm, originally caught the Siime Eye's easy accessibility to hackers and found out anyone within someone's WiFi range could tap into the video stream or even locate the vibrator's users.
Additionally, a Pen Test researcher going by the name "Beau du Jour" wrote in a blog post how truly easy it is for anyone to guess the device's password, explaining that the toy comes with a default code of ''88888888."
Security experts have slammed Svakom for their Siime Eye products, saying that allowing WiFi access and a camera on something as intimate as a sex toy is careless and dangerous
Uh, ya think? Check out Pen Test's video explaining the dangers below:
Founder of Pen Test Partners, Ken Munro, told Motherboard, "When somebody is using it, someone else could be seeing the video stream. The fact they chose to use WiFi was utterly stupid."
Additionally, because of the WiFi accessibility, a hacker could also access the web interface for the toy, which was designed and coded in the device's app to have the simple username of "admin" with no password. This gives a hacker the ability to see anything on the application (i.e. passwords, settings, etc.).
Privacy researchers warned Svakom about the security implications in December, January and February 2017, but they received no response.
In the mean time, security experts are urging Siime users to throw away their products and never look back.
One Pen Test researcher said, "You can exploit the video stream, which I think is really quite scary."
They also explained all it takes is a "drive by someone's house who's got one of these awful things, hook up over WiFi, and exploit their video connection."
Ladies, play it safe and stick to your regular, ol' toys. A camera does NOT equal more pleasure — just more access.
Citations: Warning over $250 high tech vibrator with a built in camera that could be hacked to live stream video Read more: http://www.dailymail.co.uk/sciencetech/article-4376684/Warning-experts-hackers-access-sex-toy-camera.html#ixzz4dIQVsamf Follow us: @MailOnline on Twitter | DailyMail on Facebook (DailyMail.com), Hackers Can Easily Hijack This Dildo Camera and Livestream the Inside of Your Vagina (Or Butt) (Motherboard)