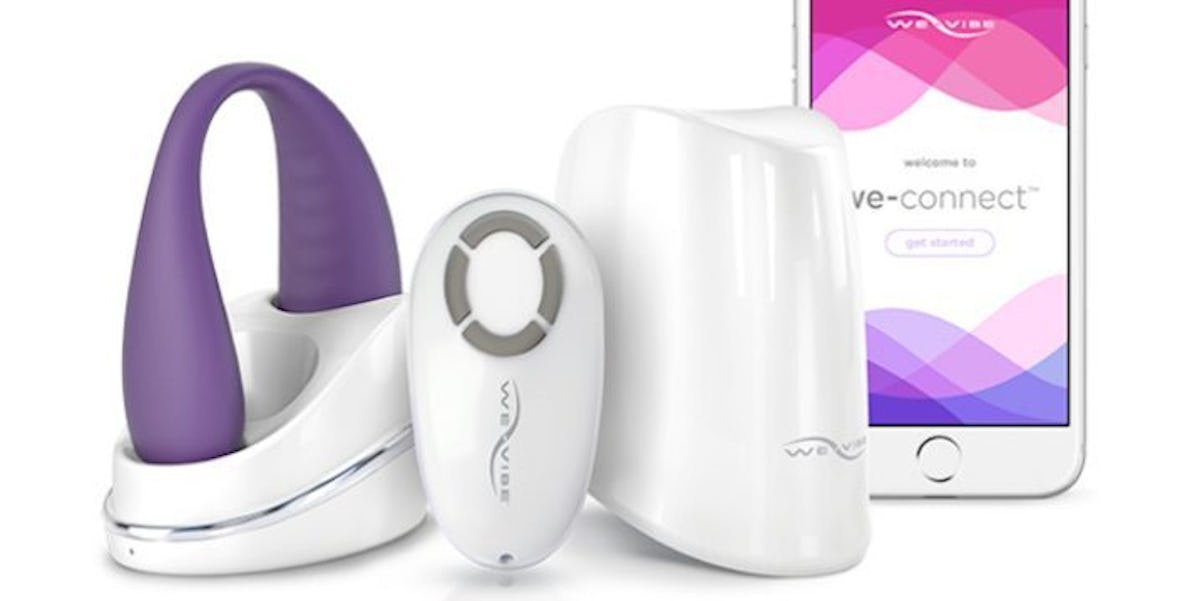 Your Vibrator Is Spying On Your Sexual Activity, So Nothing Is Private Anymore
In a shocking sex toy scandal, popular, high-end sex toy company We-Vibe is under fire for using a "smart" vibrator as a means to transmit private data and details about women's sex lives to a remote server.
These details include information like vaginal temperature changes, how often women used their vibrator, their favorite settings and even personal information like their email addresses.
Yikes.
In a lawsuit on behalf of two female users, it was reported that Standard Innovation, the Canadian corporation behind the We-Vibe vibrators, was collecting private information without notifying its customers.
The court filing said,
Unbeknownst to its customers … [Standard Innovation] designed We-Connect to collect and record highly intimate and sensitive data regarding consumers' personal We-Vibe use, including the date and time of each use and the selected vibration settings, and transmit such usage data — along with the users' personal email address — to its servers in Canada.
This is NOT a good look, We-Vibe.
Earlier in the year, Trend Micro, a security firm, suspected this kind of violation was possible and warned users of the potential risk of hackers when using smart sex toys.
"If I hack a vibrator it's just fun. But if I can get to the back-end, I can blackmail the manufacturer," said Trend Micro spokesperson Raimund Genes.
Because this is a HUGE violation of privacy for all sexually active women everywhere, Standard Innovation must now pay out about $3 million to its users (up to about $10,000 per person).
Speaking about the scandal, Standard Innovation issued the following statement:
At Standard Innovation we take customer privacy and data security seriously. We have enhanced our privacy notice, increased app security, provided customers [with] more choice in the data they share, and we continue to work with leading privacy and security experts to enhance the app. With this settlement, Standard Innovation can continue to focus on making new, innovative products for our customers.
Mhm. Sure, Standard Innovation.
One thing is for sure: Ladies, if you own or use anything from the We-Vibe smart vibrator collection, I highly recommend shutting that thing off and, like, maybe throwing it in a river or something.
Citations: Smart-vibrator' firm tracked users' sexual activity without their knowledge (The Telegraph), Smart dildos are actually spying on your vagina – and secretly taking the temperature Read more: http://metro.co.uk/2017/03/15/smart-dildos-are-actually-spying-on-your-vagina-and-secretly-taking-the-temperature-6510654/#ixzz4bPHoG7KX (Metro.co.uk), Sex Toy Maker Pays $3.75 Million to Settle 'Smart' Vibrator Lawsuit (Fortune)