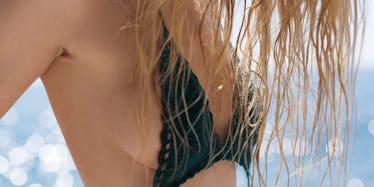 Guys Reveal How They Feel About Inverted Nipples And You'll Be Glad You Have Them
In case you were wondering, inverted nipples are an actual thing.
They happen when the pointy part of your nipple (the tip) points inward, rather than outward.
If you're a straight woman who has them, chances are you've wondered what men think of your unique boobies.
Well, WONDER NO LONGER, MY FRIENDS. A recent Reddit AskMen post asked men what they think about inverted nipples, and their answers were, honestly, really reassuring.
These guys are ALL ABOUT the inverted nips.
This guy is pretty into them, aside from some concerns.
This guy likes them only on some boobs.
This guy really hates them.
These guys are fans of all nipples.
This guy has bigger fish to fry, than caring about your nipples.
These guys are just stoked to be around boobies.
YOU HEAR THAT, LADIES? Boobs are boobs.
Unless, you're dating that weird guy who called them "un-American" (which was maybe a good thing...?), you're chilling.