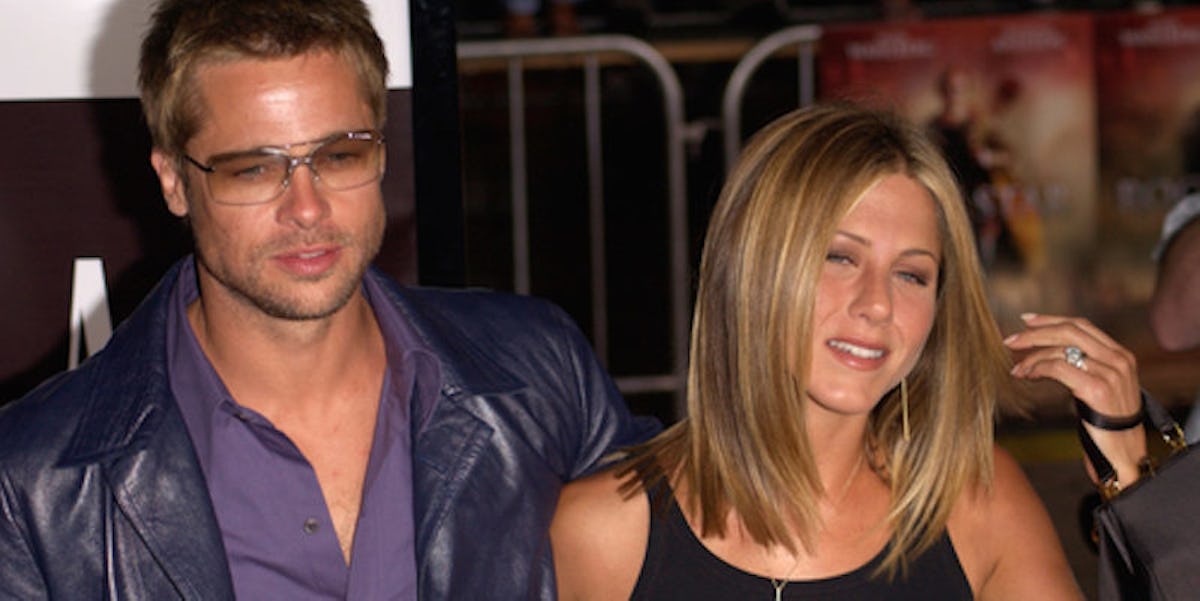 Brangelina's Divorce Proves Cheating Is The Worst Way To Start A Relationship
Shutterstock
We all fear that cheating will end our relationships. We never want to worry that our significant others might find someone else they prefer. But sadly, these days, it's more common than ever for significant others to find new people, even when they're in different relationships.
Although people's definitions of cheating vary – from flirting to sex – it can be unanimously agreed upon that starting a relationship with cheating is just not going to allow it to end well.
I remember when I first heard about Angelina Jolie and Brad Pitt romantically meeting on the set of "Mr. & Mrs. Smith." They discussed their undeniable connection and fairytale-esque romance to every talk show that would listen.
It was truly heartwarming… until you remembered Jennifer Aniston.
Jennifer Aniston is the true girl next door. As my ex-boyfriend describes her, she is the one actress who "you remember the first time you see her because she's so striking and down-to-earth."
Honestly, how could you NOT fall in love with her after watching her play Rachel on "Friends?" Jennifer Aniston was also Brad Pitt's wife at the time.
While Pitt and Jolie were carrying on with their love affair, Aniston was still his wife. She had to realize – in front of the VERY public eye – that her husband had cheated on her in the worst way possible, with someone gorgeous, talented and sexy.
While Aniston had multiple failed relationships after Pitt, Jolie and Pitt seemed to have an idealistic life. They adopted many children, helped communities all around the world, donated to charities and took a stand for gay marriage by postponing their own. It all seemed perfect.
Fast forward to 2016: The world has just heard that Jolie and Pitt are getting a divorce. Jolie wants custody of the children, and claims that Pitt smokes weed, and has an alcohol problem and anger management issues. From the looks of things, it could be an extremely nasty divorce.
Although their relationship did not end due to cheating, it still brings up a major point: Starting a relationship with cheating almost never works. I have always gone by the saying, "Once a cheater, always a cheater." I believe that beginning a relationship on something as negative as ruining someone else's is inevitably going to start your relationship on the wrong foot.
Jolie wrecked Aniston and Pitt's relationship. Although she is not all to blame – Pitt is just as at fault – how could she expect to have a fairytale ending with someone who so easily ruined his fairytale ending with someone else?
It's very possible that you will get cheated on yourself, or that the person who cheated will get bored of you. Although that may sound harsh, think about it: Cheating provides a new and exciting way out of the traditional relationship.
Having multiple people giving you attention is more fun than having just one. So, how could the cheater not get bored when he or she is restricted to only one person again?
It's tough, but cheaters don't care about traditional relationships. They work on attention and whatever they want to do. They couldn't care less about your relationship's best interest, let alone your feelings.
Jolie and Pitt are just one example of a couple that seemed flawless, but began based on a terrible incident. Their relationship started by having them screw someone over. So naturally, now, they will not end up happily ever after.
A relationship should never start through cheating. You wouldn't like it done to you. So why would you do it to someone else?