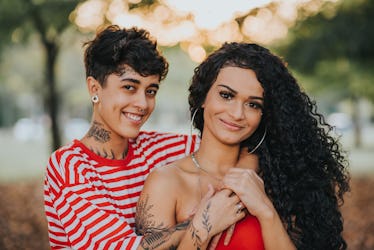 10 Latinx Dating, Relationship, & Sex Experts You Should Be Following On IG
andreswd/E+/Getty Images
Instagram doesn't just supply an endless stream of memes, Insta Stories, and cute dog pics. As well as following your friends and fave celebrities, there are tons of experts who use their accounts to offer inspo and info to their followers. Maybe you're looking for ways to boost your dating confidence. Perhaps you want to develop healthier relationships and have more satisfying sex. In honor of Latinx Heritage month, which runs from Sept. 15 to Oct. 15, here are some Latinx dating, relationship, and sex experts on Instagram that you should def give a follow.
If you're Latinx, hearing from professionals who share your background can feel incredibly validating, as those experts can likely better understand and relate to your experiences when it comes to such personal topics like love and intimacy. And if you're not Latinx, you're bound to learn from these sources' expertise. It's important to listen to a diverse range of perspectives, and the relationship and sex therapist community on IG has plenty to offer.
Whether you're seeking actionable advice or just some positive vibes about dating, relationships, and sex, these 10 IG accounts from Latinx professionals should be added to your feed.
This article was originally published on