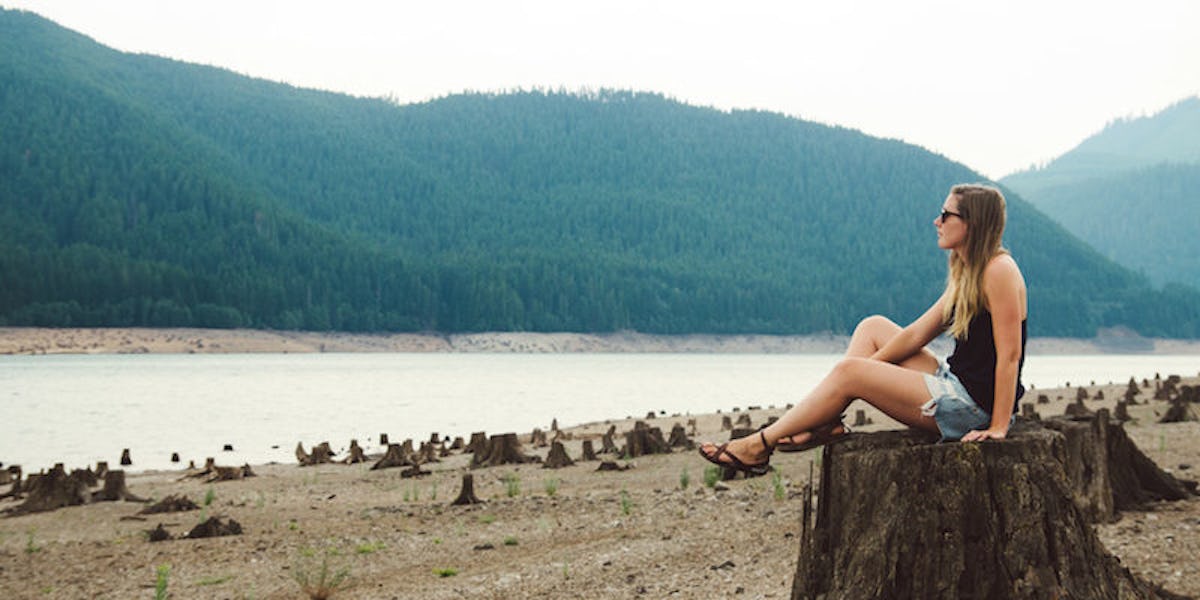 'Jeopardy!' Didn't Realize Its 'What Women Want' Category Was Sexist (Photos)
Stocksy
Ladies, you're about to grip your pearls in anger.
On Monday, the game show "Jeopardy!" introduced a category titled What Women Want.
But instead of using the questions as an opportunity to talk about female businesswomen, feminism or anything worthwhile, Alex Trebek and his crew threw it back to the 1950s.
The questions asked about denim and vacuums and even played into stereotypes about the nagging wife.
Women across the country, including actress Sophia Bush, tweeted their displeasure, asking why "Jeopardy!" hadn't even mentioned equal pay or women's rights.
In a small moment of justice, a woman won the episode.
Here's what "Jeopardy!" thinks women really want:
Pilates
Levi's
Sleepytime tea
A crossword puzzle
A vacuum cleaner
Women had plenty to say about the category.
What is Sharing French Fries? What is I'm So Bad Let's Get Dessert? What is All Our Friends Are Getting Married? #whatwomenwant #Jeopardy — Maria (@CopyMaria) September 30, 2014
Tonight Jeopardy featured a "What Women Want" category. Sadly, equal pay was not an answer. #whatwomenwant — Megan Killea (@killeamr) September 29, 2014
#whatwomenwant: equal pay, reproductive freedom, not to live in a rape culture... NOT jeans, tea, and a man who vacuums. #jeopardy. — Eden Wales Freedman (@EdoGirl1231) September 30, 2014
"I'll take #whatwomenwant for 200, Alex." "A clean house, a satisfied husband, and lots of shoes!" "What are outdated stereotypes?" — Elga (@blondieoz) September 30, 2014
.@Jeopardy? For a "smart" show, you just got srsly stupid RT @DJRumspringa: ARE YOU SERIOUS @Jeopardy?? pic.twitter.com/LEZcSw8K5A #SexismIsUgly — Sophia Bush (@SophiaBush) September 29, 2014
Hey @Jeopardy you forgot a new apron, an oven mitt, an ironing board, toilet bowl scrubber, and romance novel. #whatwomenwant — ThatsMein! (@ThatsMein) October 1, 2014
H/T: Mashable, Photos courtesy: Mashable/Twitter