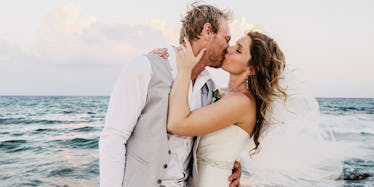 The Real You Is Beautiful: These Untouched Ads Show They Don't Need To Be Photoshopped To Be Sexy (Photos)
Stocksy
The spotlight is on aerie's unretouched models in their latest Spring 2014 campaign for "aerie Real." The American Eagle sister store for lingerie is featuring all un-airbrushed models of all shapes and sizes to "challenge supermodel standards."
Considering that aerie's target demographic is 15-21 year old women, the company's decision to showcase real, beautiful and relatable young women is admirable, especially when young women are the most impressionable at this age.
Let's hope this becomes not just a trend for young adults, but for the rest of clothing designers. Check out these gorgeous girls in all their glory.
Via: Huffington Post, Photos Courtesy: Facebook