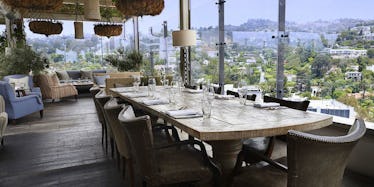 The Unofficial Survival Guide For The Unwritten Rules Of Soho House
Soho House
An establishment as lavish as the two-story oasis Soho House West Hollywood can be intimidating.
Everything's pretty off-ish upon arrival: tight check-in, attentive staff that'd put Friday's waiters to shame and spacious bathrooms you can literally do cartwheels in.
Moving pretty freely through the brightly-lit locale, I made an obligatory pit stop at their notorious in-house photo booth.
After pinning my cheese-grin to SH's pic-lined walls, I followed a grand marble staircase to a sun-drenched outdoor seating area, which barricades you from certain death with floor-to-ceiling glass windows.
How did an ordinary girl like me end up in such a posh palace, you ask?
WeHo's exclusive space is brimming with high-profile members discussing major movie deals or simply grabbing drinks -- on a trip to LA in February,  I was just lucky enough to tag along with one.
So how did I keep from looking like a rookie? Here are a few unwritten rules to keeping your cool at Soho.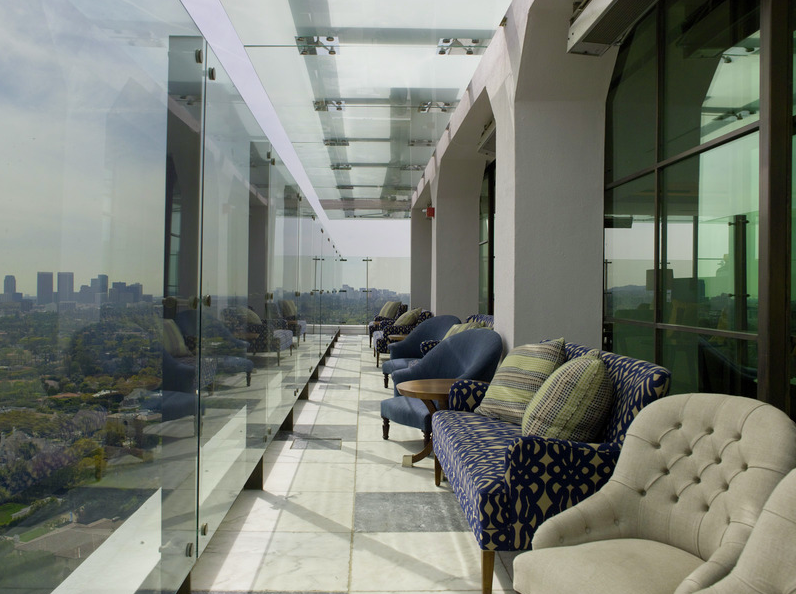 Don't take a selfie...
An establishment that boasts A-list members like the Kardashians is predictively private.
So while capturing an impressive view like the one SH overlooks is tempting, don't make a fool of yourself and your high-profile pals. Be discreet and act like you belong.
...But sneak a snap in the restroom.
Take a photo so obscure, your friends will beg to know where you are.
It's impossible to dine at one of the world's most notoriously private spaces and walk away with mere memories.
Come on, it's 2015! If you didn't take a pic, it didn't happen. Plus, rules are meant to be broken, remember?
Pretend you're such a regular, SH is almost passé.
Act so cool you couldn't even buy excitement for this completely thrilling experience.
You schmooze with record label execs every day. Celebs? No biggie, Soho House is your second home!
Roll with the pretentious punches and channel your best Posh Spice face.
Order a drink.
Shake off that state of shock, along with that dash of anxious clumsiness, with one strong beverage (or three).
Take a picture in the photo booth. Duh.
It's mandatory to leave your mark, to somehow sear this high-brow adventure into your mind. What better way than with a silly (or fierce) photo booth session?
Not to mention, you'll spend more time than you're willing to admit committing other celeb snapshots to memory.
Do not, under any circumstances, be a fangirl.
I saw Nick Jonas. That was pretty cool.
Though I wanted to ask him about his newly minted sex symbol status, I kept it casual as best as any underdressed girl can in front of a pop god.
Remember, celebrities aren't celebrities here. They're people.
Dress like a normal human.
Treat Soho House like any normal after-work spot. Dress like you're meeting not-so-stuffy friends, not like you're going to a gala.
I wore sneakers on my upper echelon excursion, so don't shy away from comfort. Got a fashion trend you've been dying to try? Go for it... properly.
But, ya know, no matter your outfit or how many selfies you hope to sneak, it's all pretty trivial if you can't get in, right?