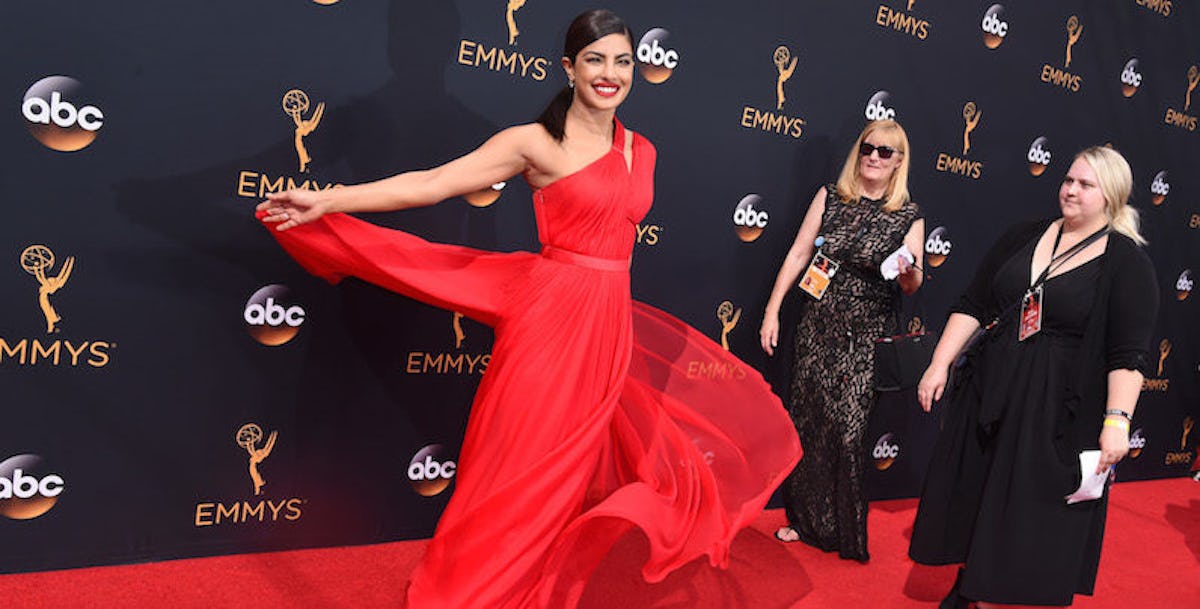 Priyanka Chopra Twirled On The Emmys Red Carpet And The Internet Lost It
REX/Shutterstock
The best part of wearing a dress is getting to twirl around in it. Any little girl could tell you that.
But, on the 2016 Emmys red carpet, it was clear enjoying a lovely dress isn't solely the domain of preteens. "Quantico" star Priyanka Chopra, resplendent in a ruby Jason Wu gown, was the first to twirl for the cameras.
She may have loved the dress, but that's nothing compared to the way the internet reacted to it.
When Chopra gave the cameras a quick turn, delicate skirt floating out as she moved, Twitter went wild.
The only thing better than a beautiful woman? A beautiful woman who's having fun.
We can't get over the perfection that is QuanticoTV's priyankachopra at the #Emmys pic.twitter.com/I4TVgBkMFK — Makeup By Montha (@makeupbymontha) September 18, 2016
Girl. Why are you so fabulous?
We could all use a dose of this joy in our lives.
She just keeps amaz me oh lord #PriyankaChopra #Emmys pic.twitter.com/KuqicmuUJj — Unpredictable. (@LittleFool96) September 18, 2016
Be prepared to see this meme for the rest of 2016. Twirling away from all my problems.
Priyanka Chopra doing the Lupita twirl in @JasonWu like straight #Emmyspic.twitter.com/iZ1AIZYxq0 — divya (@dkunap) September 18, 2016