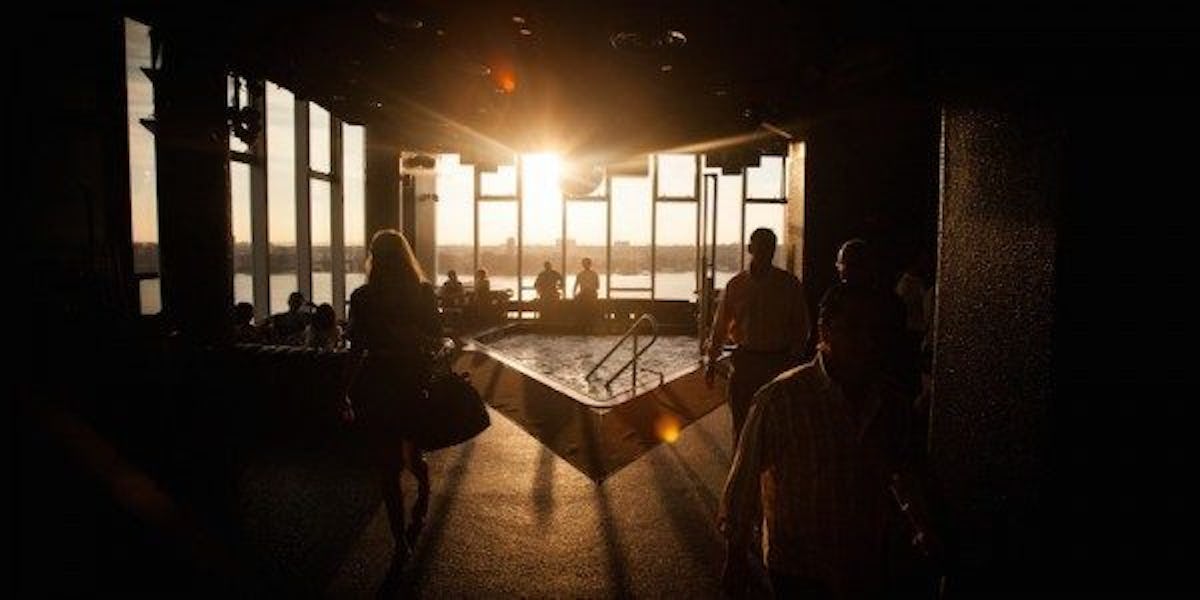 Oscar de la Renta Blames Celebrities For NY Fashion Week Being The Sh*t Show It Is
Stock
Here's another famous designer we can add to the laundry list of people that hate poseur celebrities: Oscar de la Renta.
He was recently quoted in The Guardian complaining that when the overcrowded New York Fashion Week shows are "highly chaotic and real circus, the people that do matter aren't going to be put into the best of moods."
The 81-year-old fashion mogul also told Women's Wear Daily that he is not a fan of the "huge crowds of people" who cram into shows, "with no direct connection to the clothes."
Oscar de la Renta explained,
When you do megashows, it loses the reason of why we're showing. It's important for [certain industry professionals] to look at the clothes and see them. They shouldn't have to go through 30,000 people, and 10,000 who are trying to take pictures of all of those people who are totally unrelated to the clothes."
What's the coveted designer's solution? He'll be handing out way fewer invitations to a more select audience for his midtown Manhattan September 10 show. De la Renta will only permit 350 guests with a "legitimate professional purpose" to attend.
I feel [inviting a more targeted audience] is the most manageable way and the most civilized way. Why have 20 million people with zero connection to the clothes?"
That means wealthy wannabes, bloggers, and B-list celebrities will have to wait 20 minutes later to view the entire collection online, along with the rest of the world. Social suicide!
Via Daily Mail, Photo credit: Wesley Hitt/Getty Images