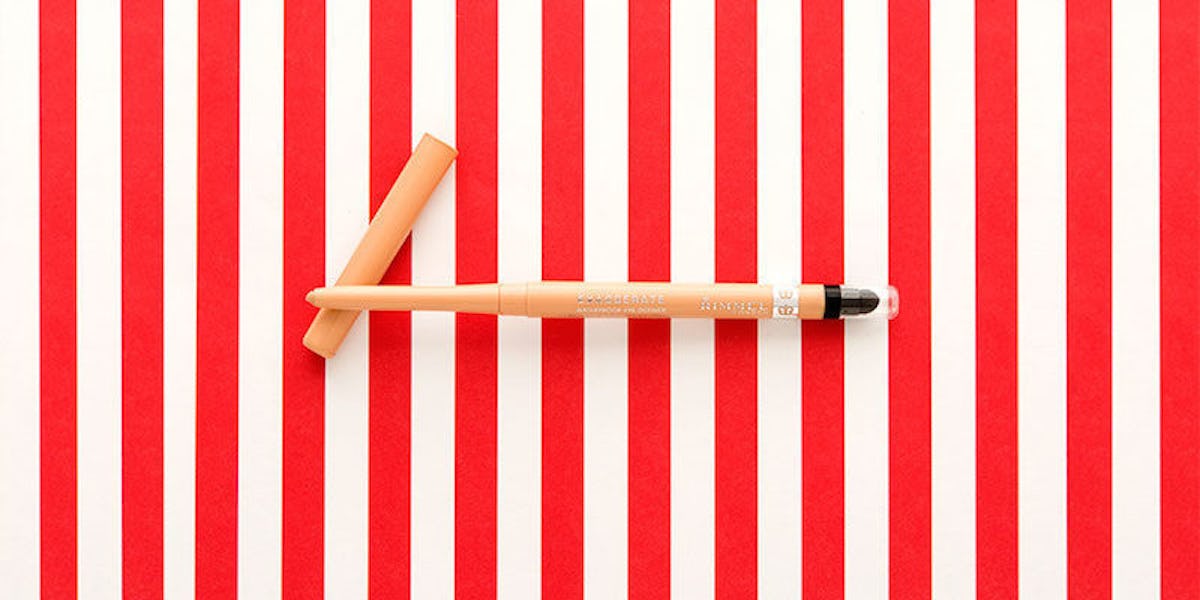 Nude Eyeliner Is The Perfect Tool To Make Your Lipstick Last All Night (Photos)
It may seem far-fetched, but using eyeliner on your lips as a way to prep and prime them for lip colors is actually more effective than using normal lip liner.
Seriously, using the pencil you typically reach for to define your eyes (depending on your skin tone, of course) actually works better than the made-for-your-lips pencils you probably own in bunch of different shades.
I actually discovered this method by mistake when I couldn't find the trusty clear lipliner I normally used.
Then, I noticed my favorite nude eyeliner (this one from Rimmel) on my vanity.
Rimmel Exaggerate Eye Definer in Nude, $4, Amazon
Almost immediately after putting it on, I realized the product was super waxy, in a good way.  Any color you add on top will really stick to the liner.
Here's how to hack flawlessly lined lips without liner on hand.
Step 1: Outline your lips with eyeliner.
Rimmel Exaggerate Eye Definer in Nude, $4, Amazon
First, line your lips with the nude pencil, carefully tracing just outside your natural lip line.
Make sure you have a super smooth, clean line. This will act as a sort of trap for the lip color and keep it from feathering.
Step 2: Fill in your lips with eyeliner.
Next, fill in the rest of your lips with the eyeliner, covering them up completely with the nude shade. Blot them together.
Step 3: Add your lip color and watch it stick.
Now for the fun part.
Slick on your favorite lipstick color as you normally would. It should glide on smoothly, have a strong color payoff and, most importantly, last for a long time.