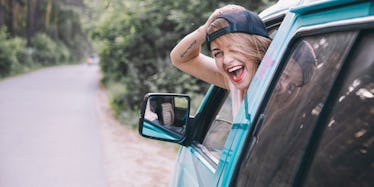 Kerry Washington Perfectly Responds To Her Skin Being Photoshopped
Stocksy
It appears InStyle magazine is in hot water after revealing its March cover, starring the fabulous Kerry Washington.
The actress' skin looks shades lighter than it is in real life. In fact, many have argued the "Scandal" star is unrecognizable.
Although the issue has yet to hit stands, Washington posted an advanced photo of the cover to her Instagram.
After fans responded with intense criticism, the magazine was forced to issue an apology -- to fans and to Washington.
We're suddenly are having flashbacks of when Kerry took over the cover of Lucky a few months prior.
Unlike the lukewarm response of Lucky, InStyle swiftly and responsibly handled the situation.
An official statement from InStyle magazine read:
While we did not digitally lighten Kerry's skin tone, our cover lighting has likely contributed to this concern. We understand that this has resulted in disappointment and hurt. We are listening, and the feedback has been valuable. We are committed to ensuring that this experience has a positive influence on the ways in which we present all women going forward.
Now that is how you handle a scandal. Don't try and cover your ass, just acknowledge there was a grievous mistake made and move on.
Washington herself responded with enough class to make Olivia Pope proud. She tweeted:
"@InStyle: On KWs Cover: http://t.co/NKzbNwimYP" Beautiful statement. Thank u 4 opening this convo. Its an important 1 that needs to be had. — kerry washington (@kerrywashington) February 5, 2015
This should serve as another reminder for magazines to stop lightening images so heavily.
Haven't we learned anything from the backlash after Lupita Nyong'o appeared Photoshopped on the cover of Vanity Fair?
Now, more than ever, readers expect realness from magazines, including an accurate representation of skin color, shape and size.
We're looking for flaws, not because we want to harp on them, but because we're dying to see ourselves reflected in these pages.
We laud these actresses and models for who they are, not what they could be.
They're stunning, talented and influential women, but when you pit them against these images, it's hard to see past the controversy it's sparked.
Citations: InStyle Apologizes for Botched Kerry Washington Cover (Racked)