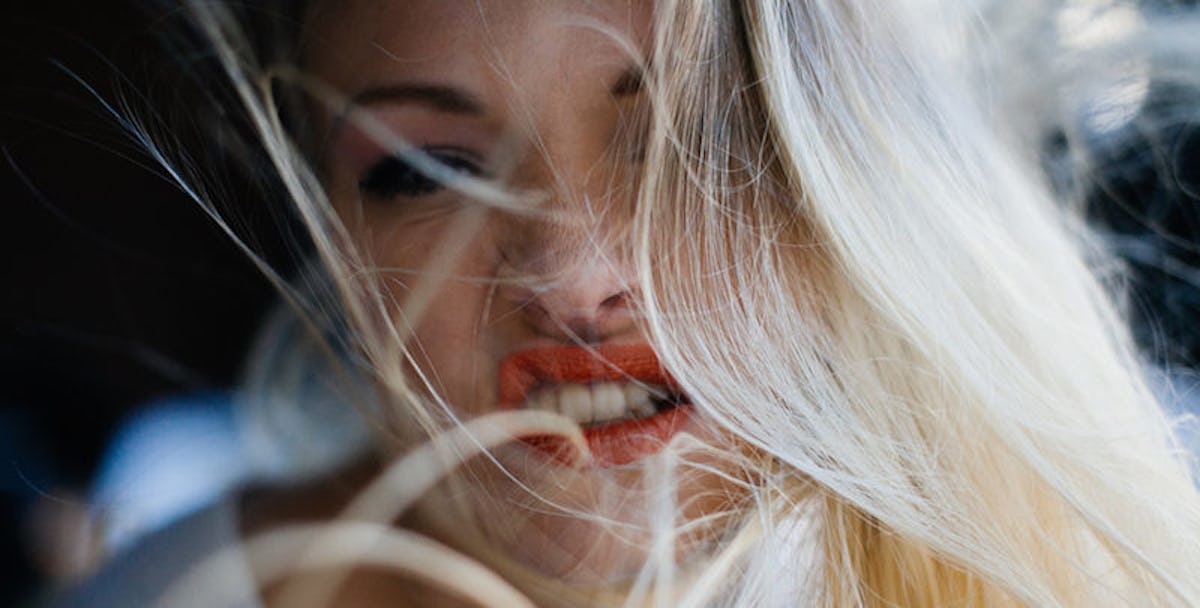 How Karlie, Cara and Chloe Continue to Redefine the Term Supermodel
Every few years, the fashion world finds a new model on whom to dote.
This lucky model is plucked from obscurity and captures not just the attention of the fashion world, but the population at large.
This article is dedicated to today's "it" girls: the supermodels who are redefining everything, along with their own job title.
Twiggy, Kate Moss, Naomi Campbell, Gisele Bündchen — these names became synonymous with the look, time period and aura of beauty that they perpetuated.
Twiggy ushered in the era of waif-like girls with big eyes and mod shift dresses in the 60s.
Kate Moss, standing at only 5'7" (an extremely short height in the fashion world), was catapulted into the spotlight in the 90s as an "it" girl, whose reign continues to span decades.
All of these supermodels are, for the most part, intensely private and hit the scene before the dawn of social media.
Today, the "it" girls of the moment are supermodels and social media queens, like Karlie Kloss and Cara Delevingne.
There's no doubt that although you may not recognize their names, I can almost guarantee you have seen their faces.
Kloss and Delevingne, both only 22, have graced the pages of countless magazine spreads, been the face of brands ranging from Marc Jacobs to Dior, scored a combined total of over 40 coveted Vogue covers and walked in more than 300 runway shows.
Their faces have been in commercials, on billboards affixed to the Duomo in Milan and skyscrapers in Times Square.
They line the walls of Target and Victoria's Secret and the advertisements of a vast array of magazines and newspapers.
But, unlike their predecessors, Kloss and Delevingne have embraced the public rather than hid from it.
Both girls worked hard in the fashion industry until their individual personalities, quirks and online presences led designers, agents and the world to take notice.
For Kloss, along with towering height and a figure that has been dubbed "the body," it is her likable, Midwestern nature that makes her stand out.
Her passion for style is evident in her classic, elegant, off-the-runway look. Kloss not only epitomizes grace and elegance through her runway walk and persona in front of the camera, but also inspires others to give back through her charitable work.
She brings a positive and genuine light to an often superficial and insincere world.
Delevingne initially attracted attention for her rebellious attitude and perceived contempt for the modeling world.
Often caught mugging for the paparazzi, Delevingne is the exact opposite of the private, exclusive and contemptuous supermodels who preceded her.
She is open about her struggles with depression and never apologizes for her actions.
She is exactly who she really is, no matter who is watching.
This quality, along with her wild, late-night antics, has garnered her millions of followers on Twitter and Instagram. Her followers classify themselves as loyal "Delevingners."
Both of these women have changed the way in which we interact with models. Through social media and even branding, Delevingne trademarked her own name back in 2013.
Both models have created a more round, three-dimensional portrayal of themselves to the public. Given their fame, it's safe to say the world is relishing this change.
Both Kloss and Delevingne could have easily just enjoyed being really, really ridiculously good-looking (given Karlie's feline features and staggering height and Cara's attention-grabbing eyebrows and dwarfish frame), but instead, both dedicate their time, money and faces to different causes and charities. These causes range from skin cancer research to world hunger.
Unlike the supermodels before them, Kloss and Delevingne have not succumbed to the allure of their own reflections and become vapid, entitled beauties who focus only on their looks.
The most notable examples of this kind of self-entitlement include Naomi Campbell's tantrums and Moss' comments that dangerously toe the line of being pro-eating disorder.
Kloss and Delevingne seem dedicated to getting as much as they can from modeling by turning it into a career and platform for positive outcomes.
Another model on the cusp of joining the ranks of Kloss and Delevingne is Chloe Norgaard.
The self-proclaimed hippy/gypsy has recently gained momentum, countless campaigns and magazine covers due to her wildly colored and always changing tresses.
A fan of anything zany, fun and colorful, Norgaard likes to change the colors of her hair weekly.
As one of her many avid Instagram followers, I love to see what color combinations she will try next.
She has been photographed with purple, pink, green, rainbow, fire-inspired, blue and even half and half colored hair for every label from United Colors of Benetton to Forever 21.
Like Delevingne, Norgaard encourages fans to embrace their inner weirdness to find true happiness. What she has in common with both Kloss and Delevingne is her ability to affect change.
She has inspired loads of girls, myself included, to try out zany hair colors, and has influenced designers to cherish her individuality rather than attempt to conceal it and have her blend in with fellow models.
All three women are redefining what we, as a culture — nationally and globally —, view as beautiful.
These girls are not satisfied with just being pretty faces passing through. Instead, through social media and honest and sincere interviews, Karlie, Cara and Chloe have made themselves relatable, real and tangible to the global audience.
They are not the reincarnation of supermodels' past, but rather, the reinvention of the very term.
It will be interesting to see if these new approaches continue to correlate with longevity in a career known for its brevity.