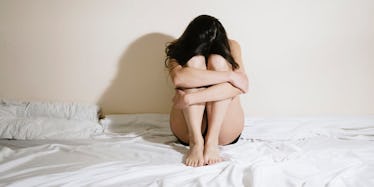 This Badass Woman Is The First Ever To Finish The 'American Ninja Warrior' Course (Video)
Kacy Catanzaro, a 100-pound, 5-foot gymnast, became the first woman ever to complete the a city Finals round of Esquire TV's "American Ninja Warrior."
Catanzaro was named NCAA's Southeast Regional Gymnast of the Year in 2012. The former Division 1 gymnast from Towson University faced this series of insane challenges that puts other obstacle courses to shame.
She's now moving on to the next level in the competition, Mount Midoriyama.
This girl makes the obstacle course look simple enough that even I and my noodle arms could complete it. But that's obviously not true because her muscles bulge from her tiny yet strong as f*ck body as she leaps across impossible bars and obstacles.
Her victory will send her to Las Vegas where she will compete for $500,000 and the title of American Ninja Warrior. Which she completely deserves.