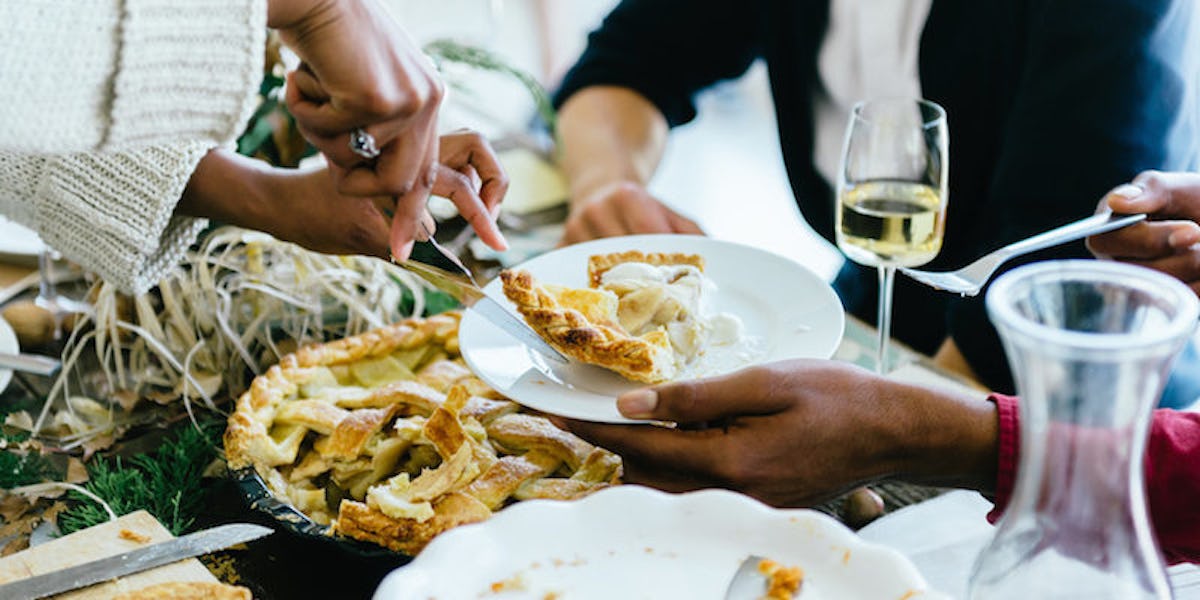 How to Make The Perfect 5-Course Vegetarian Meal On Thanksgiving
There's nothing worse than being the only vegetarian in your family. Looking forward to the holidays is just not the same when you have to eat ravioli for Thanksgiving, Christmas and Easter.
As a vegetarian, you'd like to think you deserve more than just the sides of every meal.
You can't eat the turkey this Thanksgiving, but you can still have a bomb ass meal with these five different vegetarian recipes.
3-Fruit quinoa salad
Just because you're a vegetarian doesn't mean salads have to be boring.
Start off Thanksgiving with this 3-fruit quinoa and kale salad, because you wouldn't be a true vegetarian if you didn't love leafy greens.
Check out the recipe here.
Honey butter carrots
You eat veggies all the time, so consider switching them up by adding something sweet.
Dress up your carrots with a little honey butter and your tastebuds will never be the same.
Check it out here.
Garlic herb mashed potatoes
Most vegetarians aren't that fancy and you don't have to be, either. Keep it real and have yourself some classic garlic herb mashed potatoes.
Check it out here.
Roasted squash pasta
Roasted squash pasta is a perfect main dish because it's hearty and may even help lower blood pressure. The greatest thing about it? It's not turkey.
Check it out here.
Baked apple crisp with vanilla ice cream
No Thanksgiving meal is complete without something sugary so treat yourself to a baked apple crisp with vanilla ice cream. Half of it is fruit, so you don't have to feel bad about it.
Check it out here.