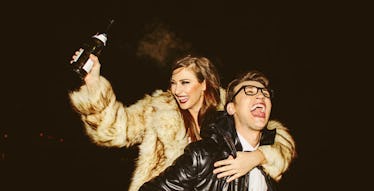 The Fatkini Hashtag Empowers Women Of All Sizes To Be Confident On The Beach (Photos)
Stocksy
There's a new empowering Instagram and Twitter hashtag campaign in town, and it's called #fatkini.
The awesome campaign began when curvy beach dwellers were tired of society telling them they couldn't wear bikinis because they weren't a size four.
To spite these critics, these powerful girls decided to post photos of themselves sporting their favorite #fatkinis on their social media pages, which sparked discussions about the idea of an "appropriate bikini body."
Every girl deserves to rock her body in any way she chooses -- especially on the beach.
And with new plus-sized, two-piece bathing suits hitting popular stores like Forever 21, now they can.
H/T: MTV, Photos Courtesy: Instagram