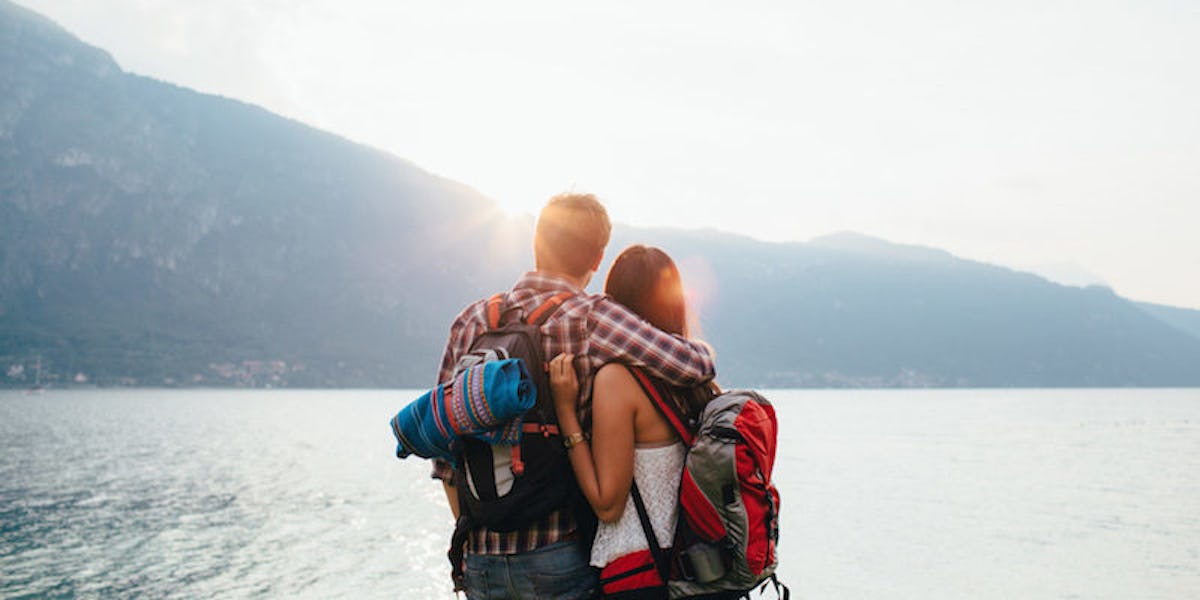 15 Things To Know Before Traveling With Your SO For The First Time (Photos)
Taking a trip with your SO for the first time is a huge deal.
You're finally comfortable and ready for more commitment. Or, at least, you are ready for a new adventure to share.
Don't get me wrong, traveling the world solo is plenty enjoyable. But, nothing compares to having a partner-in-crime the first time you eat squid or take a dream journey to Bali.
As with any other adventure, though, there's a checklist of things to remember. Don't freak out.
Knowing who's paying for the hotel and agreeing on things you both want to do is key. Not much can go wrong, as long as you remember to practice open communication with your boo.
1. Pick a destination that's new for both of you.
2. Before taking off, have an understanding about how you want to split costs.
3. Take the obligatory "we're in the airport" pic.
4. Though it's best to employ the butt-buddy system, find some time to spend alone.
5. Take in sights you've never seen before.
6. For instance, view the city from its highest point.
7. Or, its lowest.
8. Visit a historical landmark to learn something new.
9. Basically, make it a point to explore.
10. Make sure to do a lot of kissing, both on and off camera.
11. Meet the city's locals.
12. Show off your personality, and don't take yourselves too seriously.
13. Though it's great to explore, carve out some time to talk intimately.
14. Go with the flow, even when things get a bit sh*tty.
15. Make every second unforgettable.