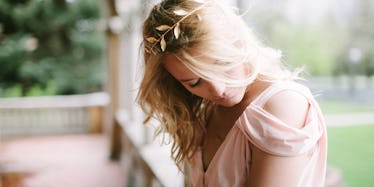 Leggings Covered With Channing Tatum's Face Exist, And You Know You Want Them (Photo)
Stocksy
In the social media age, we only know how to show love by buying something and then uploading a picture of it to Instagram.
Case in point: actor Channing Tatum's face. He's handsome, masculine and generally considered to be swoon-worthy.
Naturally, the best way to demonstrate respect for his acting talent is to wear his face as leggings.
Canadian author and humorist Kelly Oxford Instagrammed these particular leggings yesterday, paving the way for a new generation of celebrity worship.
The print, reminiscent of a collage on a high-schooler's wall, is the product of Los Angeles-based pop culture clothing brand Clashist.
Although the Channing leggings are no longer available, you're still welcome to purchase a T-shirt printed with every nude Lena Dunham scene or James Franco-themed bike shorts.
H/T: The Cut, Photo Courtesy: Instagram