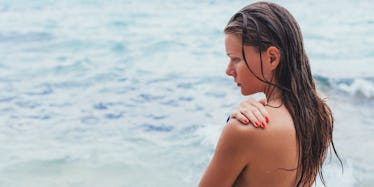 Ladies, You Can Now Hire A Wingwoman To Help You Land Your Dream Guy
Girls, there are certain things we do unconsciously that guys find irresistible. Points for us. But, it never hurts to have a little game, a little extra something — especially in the flirting department.
Unfortunately, we're not all blessed with Marion Cotillard's French-girl charm or Taylor Swift's grace (or Kate Upton's boobs). So, what's a girl to do?
Enter the wingwoman. Scratch that, the hired wingwoman, which is altogether better than any wingwoman you'll find in your friend group because, hello, she's getting paid.
Hire A WingWoman lets you rent a lady to act as your support for the night. After you answer a series of questions about whom you're looking to meet, where you're looking to meet them and so on, you'll be matched with the perfect wingwoman for your man-hunting needs.
She's good for basically everything: helping you hone your conversation skills and body language, distracting a dude's friends and putting you in the spotlight.
Hiring a wingwoman isn't the cheapest — it's $72 an hour, with a two-hour minimum and $32 every half-hour thereafter — but you can't really put a price on landing your dream guy, can you?
The company also offers image consulting for $149 per session (you'll learn how to dress for your body, etc.), date coaching for $119 per session and social media consultations for $79 (they'll help you spruce up all your online profiles).
For those a little lost in the love department, this might just be your saving grace.
H/T: Total Sorority Move, Photo Courtesy: We Heart It