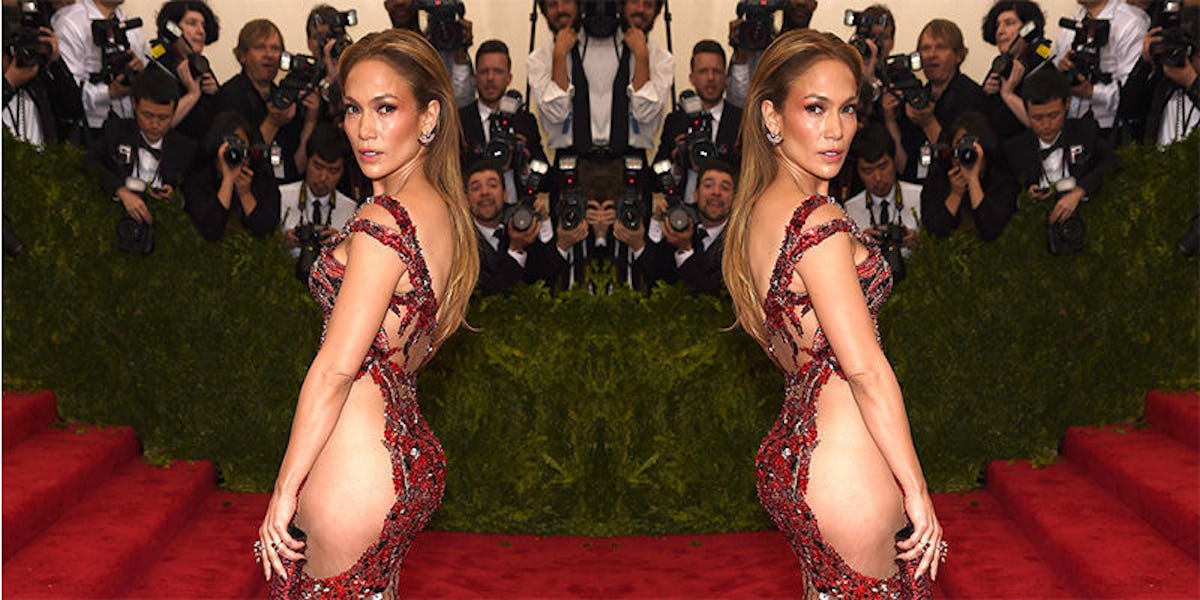 15 Booty Exercises That Will Help You Finally Get A Butt Like JLo
Getty Images
Everybody wants a bubble butt.
Between Kim Kardashian flashing her cheeks in Instagram snapshots and JLo wearing her much-lauded "naked" dress on red carpets, we're thirsty for apple bottoms.
Regular women invest in spandex leggings and weighted squat bars, but it doesn't always pay off.
Frankly, we don't all want to waist train our bodies into submission the way the Kardashians have.
The product review community We Are Top 10 combed through its top rated fitness posts, choosing the ones most likely to have you taking "belfies" (butt selfies, for those in the know).
Being a big booty girl isn't just about aesthetics, either. Studies show women who carry fat below the waist are actually healthier and give birth to more intelligent children.
Ready to get a little "Jenny from the Block"? We got you.