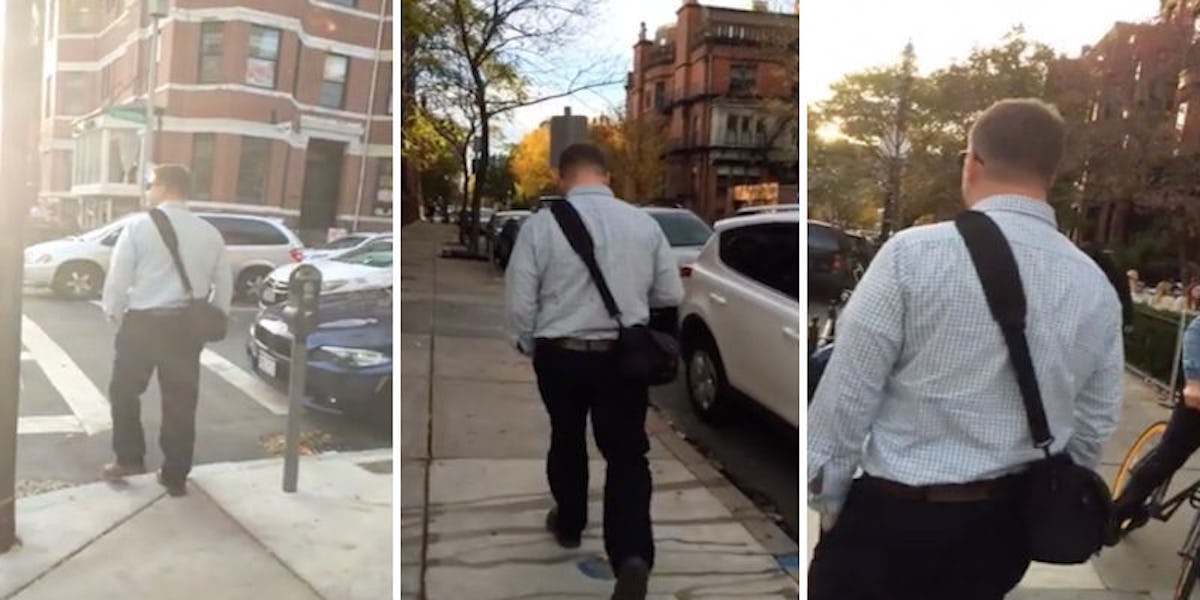 Woman Confronts Horrible Guy Caught Filming Women In Public (Video)
Women have to deal with a whole lot of bullsh*t -- that's for sure.
Last week, we told you about the Irish woman who penned an open letter explaining just how uncomfortable catcalling makes women feel.
Just this week, British women were told their tampons will continue to be taxed because they are considered "luxury" items.
But, it appears women the world over have had enough, and that includes Sara Jase Dillan from Boston, Massachusetts.
Dillan says she witnessed a man film her "crotch and backside" and continue on his creepy way to do the same to two young girls she describes as "no more than 14."
Instead of walking away with her head down, Dillan confronts the man to let him know he is the one who should feel ashamed.
just another day on Newbury St. please help me find and identify this creep. not only did he film my crotch and... Posted by Sara Jase Dillan on Thursday, October 29, 2015
Of the event, Dillan told Cosmopolitan,
As I was approaching my vehicle, I noticed a man with a camera ... When he saw that I stopped short, he flipped around and tried to conceal the camera ... I got into my vehicle and realigned side mirror. I watched for about 10 minutes. I could see him and the viewfinder on his camera ... he was maybe about three feet away. I could see him zooming in on [women's] crotch areas. He had the camera positioned low. He was zooming in on crotches. When they walked by, he would nonchalantly turn and zoom in on their asses.
So far, Dillan's video has been viewed more than 270,000 times on Facebook. No word yet on the man's identity.
If nothing more, the perv learned one good lesson: Never mess with a Boston girl.
Citations: Badass Woman Confronts Creep Who Was Reportedly Secretly Filming Women and Underage Girls (Cosmopolitan)