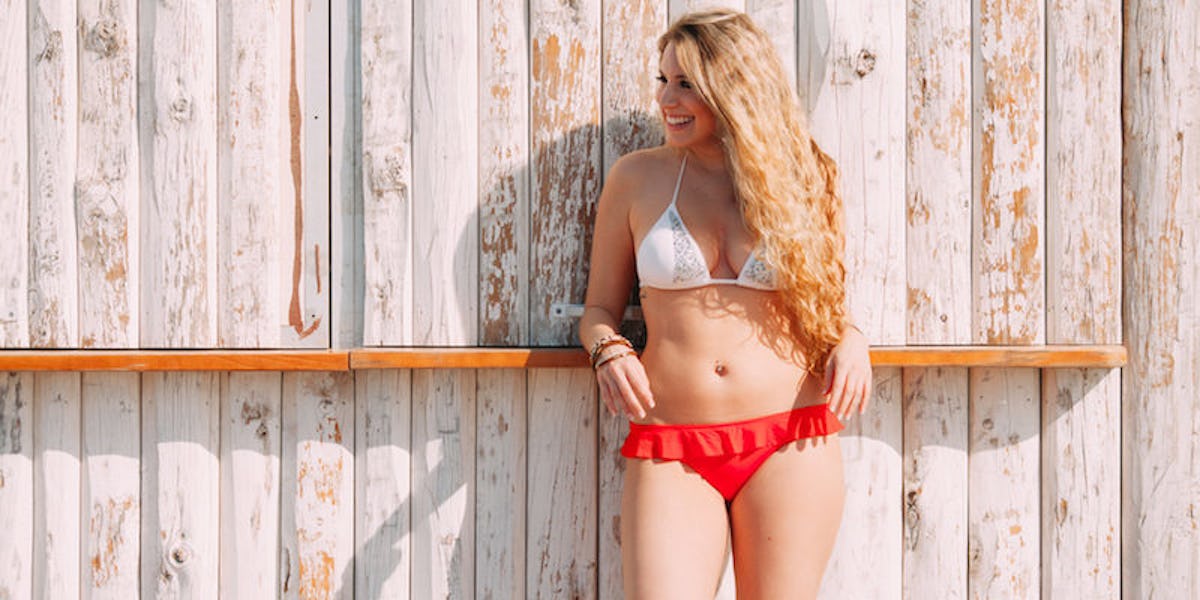 Facebook Removed These Body-Positive Ads, But Then Something Great Happened
Leandro Crespi
Brands like Curvy Kate are changing the game when it comes to how we define "sexy."
Recently, the British lingerie brand released a handful of campaigns on Facebook for its new collection called "DearScantily." The ads featured women of all sizes as well as a transgender woman, an amputee and someone living with alopecia.
Unfortunately, Facebook wasn't on board initially with these body-positive ads, and three of them were taken down for violating some of Facebook's policies around sexual content.
A post on Curvy Kate's blog broke down the whole story and showed us exactly what message Facebook sent them when their paid ads got removed. It said,
We don't allow ads that promote sexual acts, sexual videos and publications (ex: magazines, blogs, Pages), strip clubs, or adult shows. Ads like this are sensitive in nature and typically evoke a negative reaction from viewers.
Here's one of the ads featuring a transgender model:
This isn't the first time body-positive content has been taken down on Facebook. There's obviously a line to be crossed when it comes to certain images, no matter what message they're supporting. As the body-positive movement grows, Facebook and other social media platforms will have to become ultra sensitive to what they're taking down and why.
Curvy Kate appealed the violation and reached out to Facebook to remove the flag. After a few days of waiting, Facebook replied with a solid apology. It said,
Thank you for notifying us about your ad disapproval. We've reviewed your ad again and have determined it complies with our policies. I'm sorry for our incorrect review. We evaluate millions of ads per week and there are instances that we incorrectly disapprove an image that does not violate our policies. Your ad is now approved, active and will start delivering soon.
Well done, Facebook. I guess the next step would be not flagging these types of ads — the ones that promote body positivity — in the future.
Citations: Something remarkable happened when Facebook banned these body positive, pro-diversity adverts (Mashable)