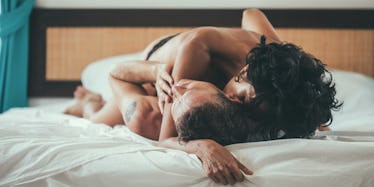 Women Shatter All Misconceptions People Have About Pole Dancing
Stocksy
Pole dancing, like ballet or modern, is a way to feel powerful, engage in art and relax the mind.
In Melanie Zoey Weinstein's short film, "Why I Dance," women of all backgrounds and ages explain why they chose to express themselves through pole dancing.
In a studio filled with bright natural light, these pole dancers express their sexuality and their skills.
Producer Julia Roth told BuzzFeed the feeling of empowerment was evident on the film's set.
She said,
We, as women, are discouraged so often from being comfortable with ourselves... The editor on the film said at one point, 'Loving yourself is a revolution in this society,' and that really hit home for me.
And although not every woman has the luxury of using pole dancing as a hobby, this video is a look at the unlikely side of the art.
Citations: These Women Have A Powerful Message About Pole Dancing (BuzzFeed)