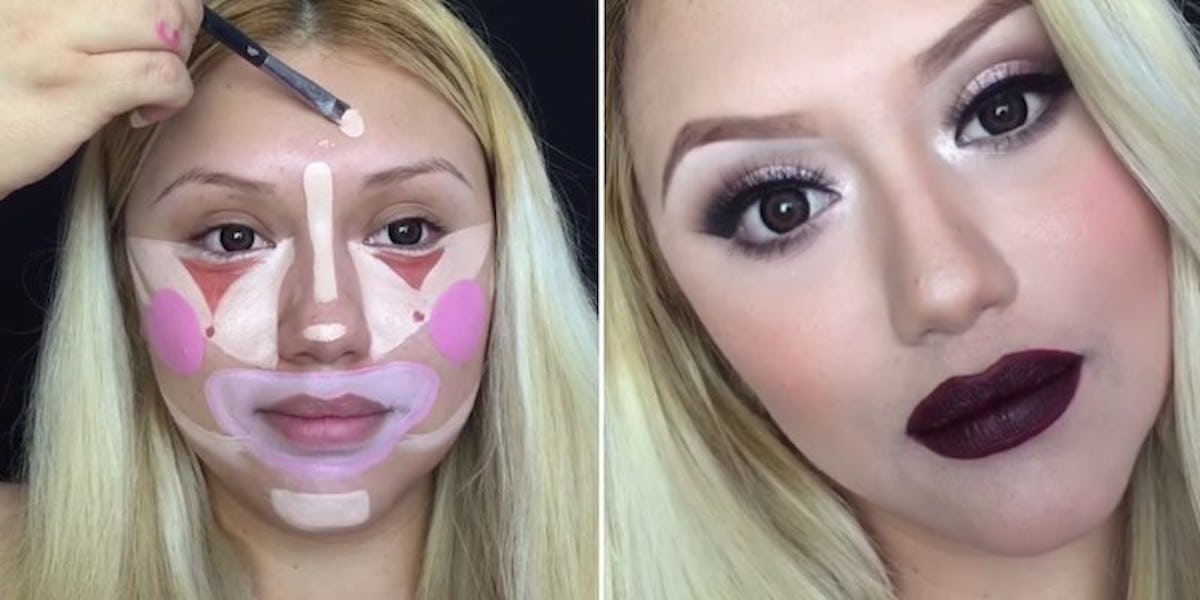 'Clown Contouring' Is The New Crazy Trend Taking Over The Beauty Scene (Video)
You've never seen a contouring job quite like this before.
It's called clown contouring, and it's the latest trend used by skilled makeup mavens.
Masterminded by YouTube beauty guru BellaDeLune, the contouring trick involves painting a plethora of bright makeup onto targeted areas of the face and blending like hell to create sculpted looks, not unlike the ones made famous by the Kardashians.
In the video tutorial, beauty buff Esther Isabel Amado Romo (BellaDeLune's real name), says,
Even though you don't need this amount of makeup — or any makeup at all — to feel or look beautiful, let's face it, makeup is fun, and it's a way of expressing yourself. And personally, I cannot tell you how many times I have been called a clown and many other names and been hated on because of the way I use this art form… and I just did this to show you what a real payasa [clown] looks like.
There's no question she uses a lot of products to achieve this look. And it may be the polar opposite of natural, but the final result, once everything is blended and smoothed, is insane.
Check out the video above, and see more of Esther's incredible beauty tutorials here.
Citations: Clown Contouring Is The Next Makeup Trick That Will Make You Look Flawless (Cosmopolitan)