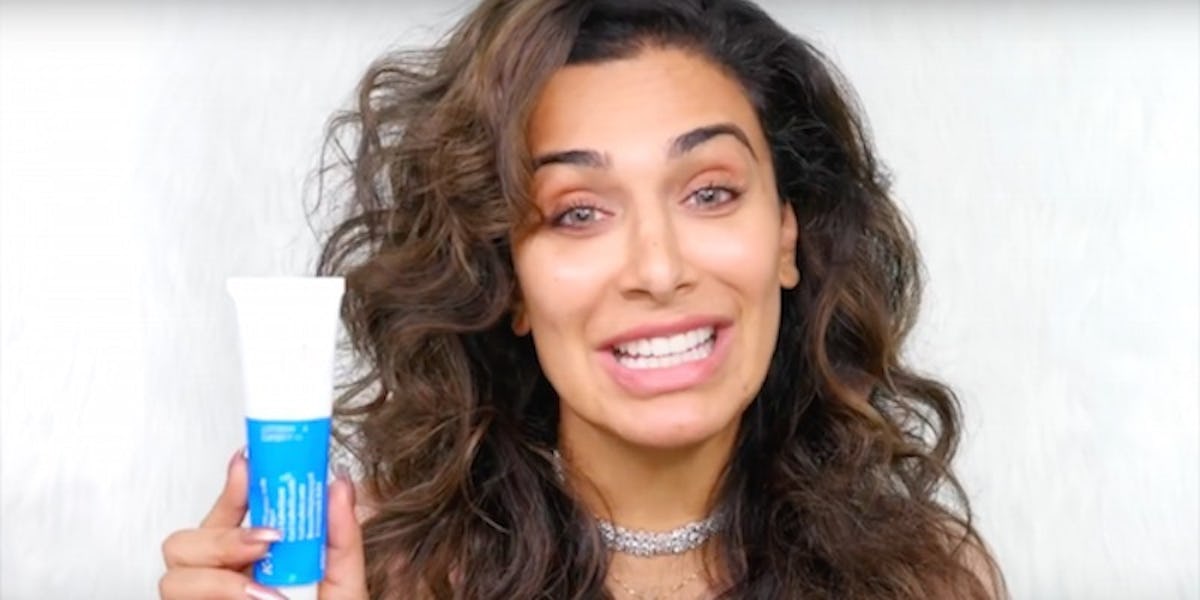 Beauty Vlogger Tested Out Vagisil, Laxatives And Lube As Makeup Primers
Beauty bloggers are constantly finding drug store dupes for popular beauty products that will save you a trip to Sephora as well as some serious cash.
Case in point: Huda Kattan.
Recently, this gorgeous YouTube vlogger set out to find a suitable substitute for her makeup primer by putting all sorts of unlikely products from the drug store on her face.
That's right. In search of the perfect primer, Kattan slathers lube, laxatives and even Vagisil on her skin and examines how each of these unlikely products measure up as a makeup primer.
Luckily, Kattan captured the whole wild experiment on video, so you can see how all of these weird products perform as primers for yourself.
Frist, Kattan kicks off her primer experiment with the KY Jelly Lubricant.
Since lube contains glycerin, Kattan predicts it will be similar to a silicon-based primer. As she applies the lube to one side of her face, however, she notes that it feels soothing but not very hydrating.
Once Kattan applies her makeup, the layer of lube causes the cosmetics to clump up and peel right off of her skin.
After a few hours of wearing the lube on her face, Kattan concludes the lube doesn't make a very good primer, so you can leave the KY out of your beauty bag for now.
Next Kattan tries out the laxative, Milk of Magnesia.
According to Kattan, this product has a lot of ingredients that break down oils, so it appears to be a promising primer for people who have oily skin types. Kattan applies a small amount to her forehead and notes that the Milk of Magnesia feels like it forms a barrier that seals off her skin.
After applying makeup over the Milk of Magnesia, Kattan says that it "feels great, but it's a little on the drier side."
So, I guess it's safe to say this passes the test as a suitable makeup primer substitute.
Last but not least, Kattan puts Vagisil, a vaginal anti-itch cream, to the test.
This product contains dimethicone, which is a silicone-based polymer that conditions skin. According to Kattan, it's a good ingredient for controlling oily skin. As she applies the Vagisil to her cheek, she reveals it goes on really well and actually feels the best out of the bunch.
After putting on makeup, Kattan reveals the Vagisil sets her makeup really well and leaves her skin feeling hydrated. Seriously, who knew vag cream made such a good makeup primer dupe?
Kattan also notes the cream feels like it helps keep the oil in her skin under control. All in all, Kattan concludes this is her favorite product out of the three, so this unlikely primer is definitely a win.
Check out the video above to see Kattan's whole face primer experiment.
Citations: Huda Kattan Uses Vagisil as Her Makeup Primer (Cosmopolitan)