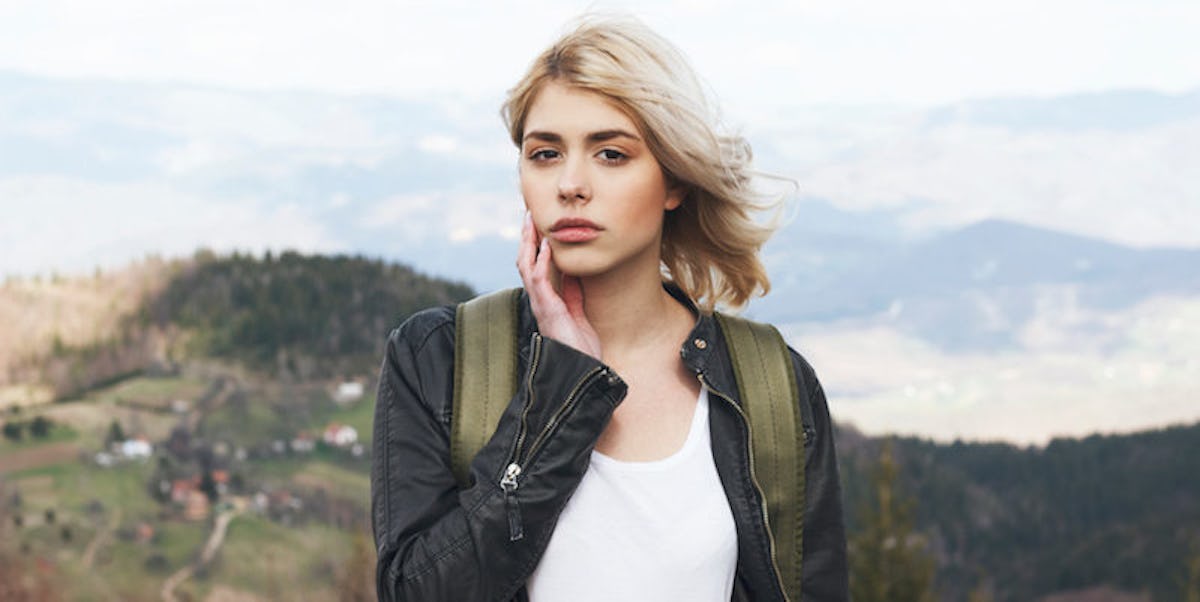 The Modern Annie Hall: How To Fuse Masculine Looks Into Fall Trends
There are some ladies who avoid the girlie look. I self-diagnosed myself as such when I found I was looking through the men's button down section to pair with a skirt years ago.
There are some of us who are just more Annie Hall than Cher Horowitz.
It's taken years, but finally, I've got the look down, and for all those eager to learn the ways of menswear, here are some basics that'll keep the strong female look in tact, whether you gravitate naturally towards it or not:
Khakis
Whenever you go for khakis, make sure it's a slim fit in order to achieve a crisp look. It's also a good idea to make sure the cut stops above the ankle so your shoes show. The best spot to find pants like these is at J.Crew or Banana Republic.
The Oversized Top
It's important to get a size or two above your fit; long-sleeved is always better. Feel free to tuck it in on one of the sides (front or back).
Pick up one of these styles at Club Monaco or Gap, where sizes naturally run a little big. Gray and white are the best color choices for this fit.
The Boy's Shoe
The shoes you'll want to pair slim khakis with are moccasins, strap-loafers or oxford shoes. A lot of brands are styling women's shoes to keep up with this look, so they'll be easy to find. The best brands for this look are J.Crew and Sperry.
The Leather Watch
This is when it really starts to get fun, as these kinds of accessories allow for a fusion of girlie and masculine styles to come together. For vintage and edgy looks, head to Urban Outfitters and American Apparel.
The Hat
The hardest accessory to pull off, but the most enjoyable to purchase, is the hat. Fall is a comin', so finding a felt or bowler hat at one of your favorite stores should be easy.
Don't be discouraged if you can only find gray, forest green or burgundy. Sometimes, fate knows what it's doing by making you try a new color. For the lucky NYC gals, I usually head to the corner of Sullivan and Bleecker for mine.
Honor the look by keeping jewelry gold and simple, and your lips red. If you find yourself on the run, just switch into black heels. This look is the easiest to take from day to night, and also the most comfortable.
Enjoy, Annies of the world!
Photo Courtesy: Fanpop