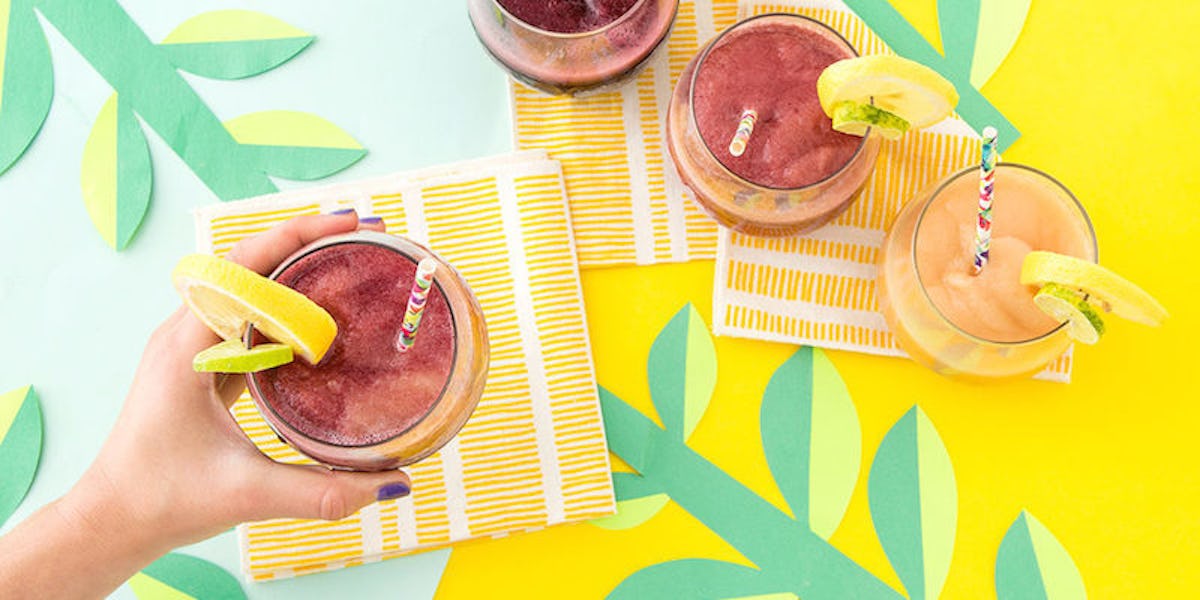 These 3-Step Wine Slushies Are Exactly What You Should Drink This Weekend
Kurt Andre
Breaking news: Everyone should exclusively drink wine slushies this summer. That's right, you heard it here first.
They're not only refreshing, but they also require only two ingredients to make. We suggest buying a couple bottles of wine and pouring them into ice cube trays so you can have wine ice cubes stocked in your fridge, ready to go. Using red, white or rosé wine and a fruit sorbet of your choice, you'll soon have a homemade cocktail.
Summer 2016, we are ready for you.
Ingredients: Wine (red, rosé or white) Frozen fruit sorbet
1. Pour a bottle of red wine into an ice cube tray and let it freeze overnight.
2. Add the tray of red wine ice cubes with four scoops of Ciao Bella Sicilian Blood Orange Sorbetto.
3. Blend until combined.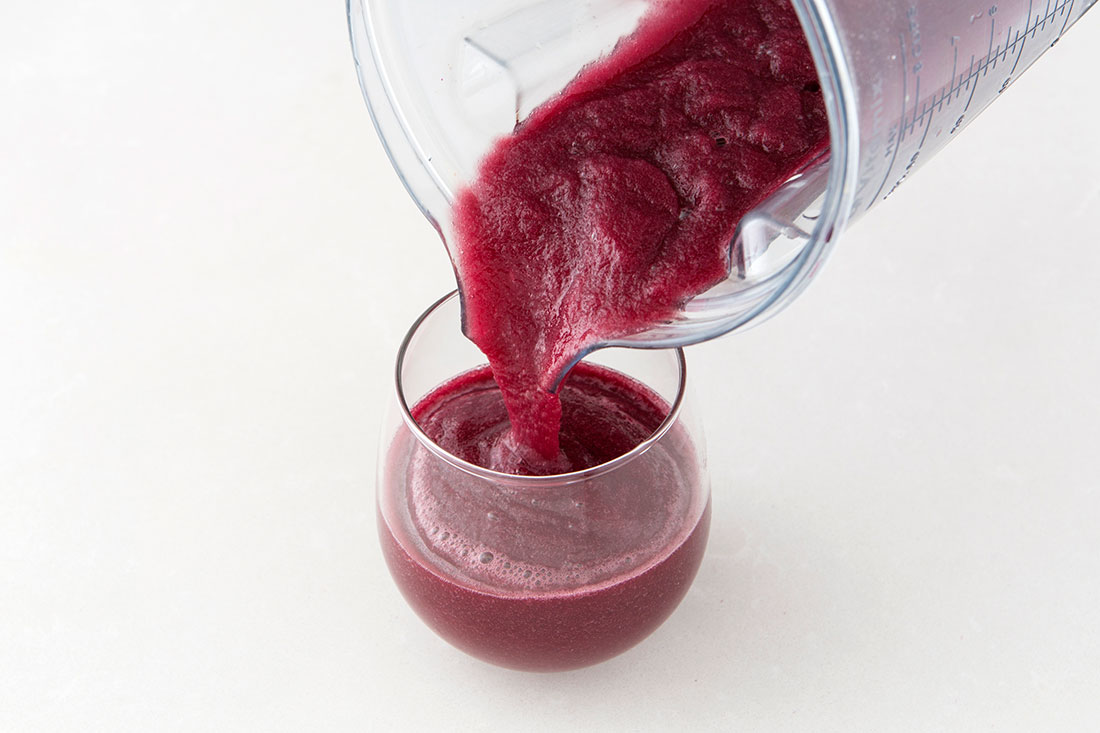 Wine slushies, get in my belly!
You can also use rosé ice cubes mixed with Ciao Bella Blueberry Passion Fruit Sorbetto.
Don't hate me, but I actually am not a fan of rosé. That being said, this blend was actually my favorite one. It was mind-bogglingly good.
White wine ice cubes blended with Ciao Bella White Peach Sangria Sorbetto make a great slushie combination, too.
Bonus tip: Layer all three flavors to create a tie-dye wine slushie, and get drinking.