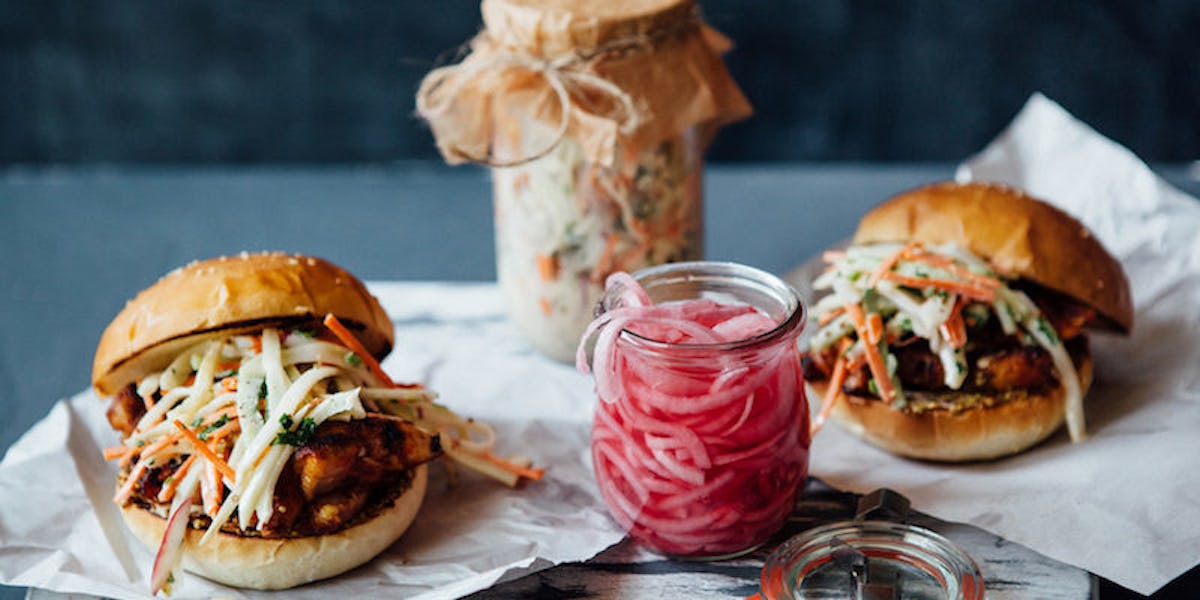 These Scientists Just Found Some Insane Stuff Living In Your Burgers
Ellie Baygulov
Thanks to biotech startup Clear Labs, we now know about all the truly disgusting byproducts living in America's favorite sandwich: the hamburger.
Last year, the team tested a bunch of hot dogs to reveal alarming amounts of human DNA in popular weenie brands. This year, the results for burgers aren't looking much better.
Clear Labs' latest report shows, of the 258 meat and veggie burgers sampled, 14 percent showed "significant issues." These issues include substitution of ingredients, wrong nutrition labels, food-borne pathogen DNA, rat DNA (!) along with one clear case of human DNA. While some of these results could be the inevitable product of an unclean lab, others clearly indicate there are serious problems with the American food industry.
Clear Labs, which labels itself as "the world's first food analytics platform for retailers and manufacturers," uses an innovative new method involving DNA sequencing to boil down a food product's ingredients into basic plant, animal, bacterial and fungal compounds. The company can test whether there are trace amounts or measurable discrepancies among unlabeled ingredients, which is pretty important for us when you're talking about eating human and rat DNA.
The main thing we need to worry about, it seems, is the addition of filler ingredients that are much cheaper than what we think we're paying for. For instance, Clear Labs' tests showed that lamb and bison burgers were really laced with beef and chicken. One black bean burger analysis proved there wasn't a single black bean in the patty, while 14 other veggie burger products were missing all kinds of ingredients they professed to have on their labels.
The co-founder of Clear Labs, Mahni Ghorashi, told Gizmodo in an interview,
We were super surprised by the higher rate of problems in veggie products, because you normally think of veggie products as being safer.
Hopefully, the increasing frequency of these genetic tests will help make the food industry more accountable. In the meantime, you're probably better off making most of what you eat at home.
Citations: Genetic Analysis of 250 Burgers Reveals Some Unsavory Surprises (Gizmodo)