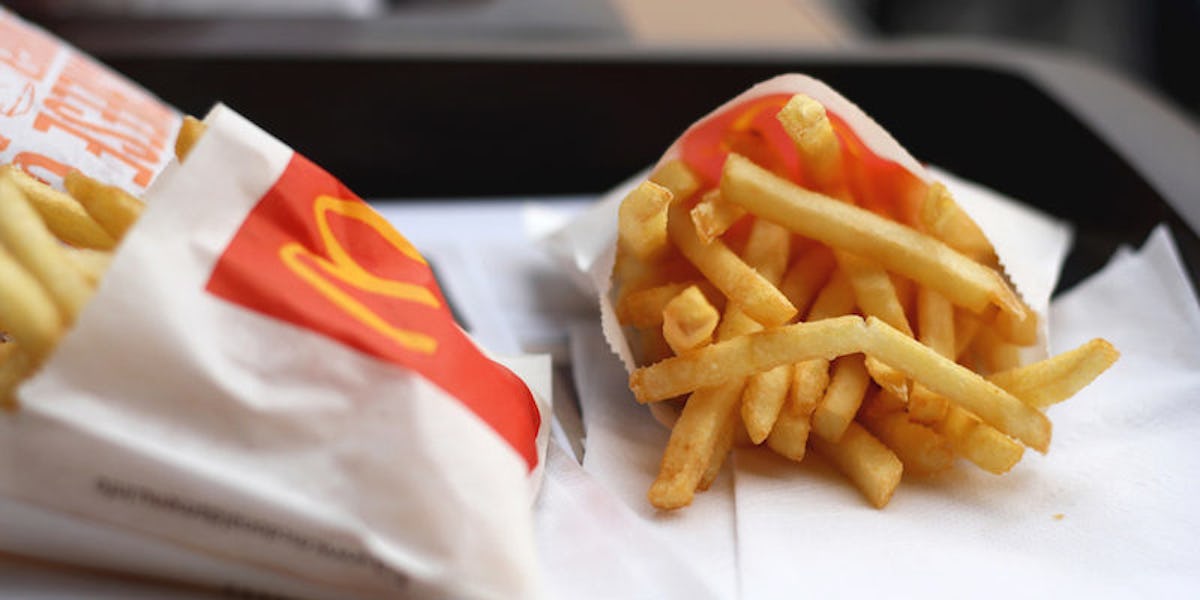 If You Want To Lose Weight, This Food May Be Worse To Eat Than McDonald's
Shutterstock
Looking to drop a few pounds before summer officially hits? Head to McDonald's.
Now that I have your attention, let me explain. A new study conducted out of the University of South Carolina and published in the Journal of the Academy of Nutrition and Dietetics found fast food entrees tend to have about 200 fewer calories than entrees at "fast casual" restaurants, like Chipotle and Panera Bread.
For the study, researchers analyzed the entrees at 34 fast food restaurants and 28 fast casual restaurants. The average entree at fast food restaurants came in at about 561 calories, compared to 760 calories at fast casual restaurants.
Before you sprint to the nearest Burger King, this study did not take nutrition into account, which is always worth thinking about.
If you get guac with your burrito bowl at Chipotle, for example, you're packing on calories but also getting healthy fat, protein and vitamins.
Your chicken nuggets may be lower in calories, but they're also packed with preservatives and other weird chemicals. On top of that, you're getting very few nutrients out of the deal.
Another idea? Say "goodbye" to both fast casual and fast food restaurants, and prepare your meals at home.
Restaurant entrees are generally larger than anything you would make for yourself, and they're also packed with a lot of mystery ingredients (hello, oil and butter) that tack on tons of calories.
Yep, when it comes to summer body goals, I'm going to say you should stick with home cooking.