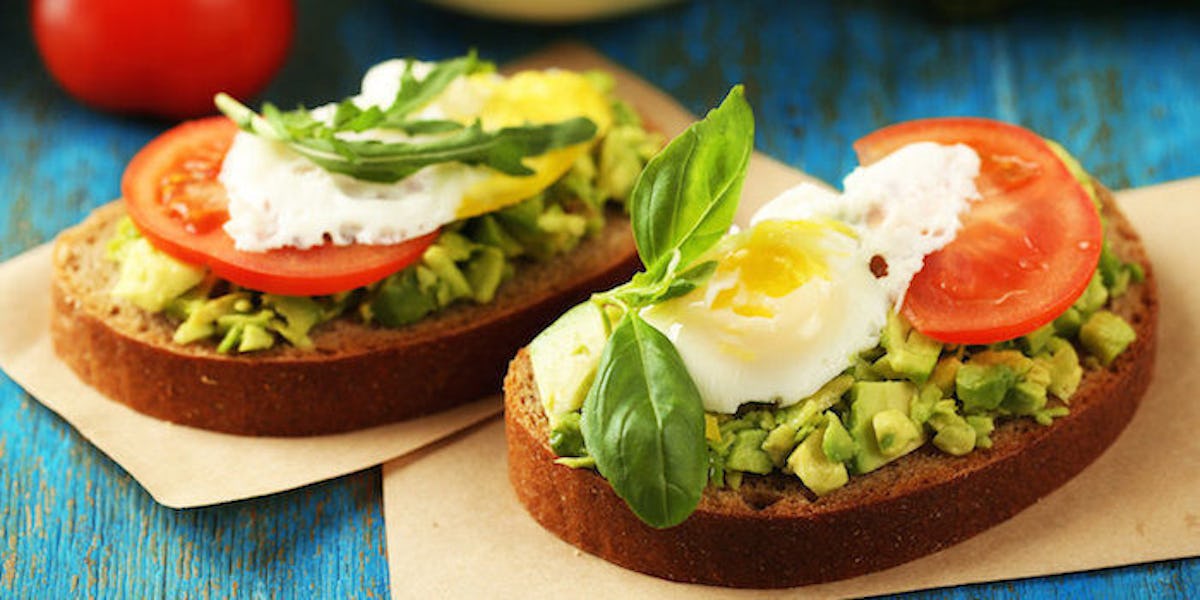 11 Easy, Healthy Recipes You Can Make With 7 Ingredients Or Less
shutterstock
If you've decided to make big changes when it comes to your health, that's awesome.
You've only got one body, and we fully support your decision to take care of it.
So, you've vowed to eat less ice cream and drink more smoothies. You're swearing off Cheez-Its and buying kale chips. And on that note, no more drunk McDonald's at 2 am.
You'll be going home and cooking up a stir fry, thank you very much!
Oh, and you're also canceling your Seamless account. Not only is it leading to way too many unhealthy food decisions, but it's costing you half your paycheck.
No offense, but we've heard the Seamless one before and we're a bit skeptical. Still, we applaud your efforts to live a healthier lifestyle and cook a little more!
The good news is cooking healthy food really isn't that hard -- especially when your dishes only require a few ingredients and five minutes in the grocery store.
Here are 11 healthy recipes that will have you cooking (or baking) up a healthy and delicious storm.
It's hearty, it's delicious and it only takes ten minutes to cook.
Dinner doesn't get much easier.
This is easy, delicious and 100% healthy. We promise.
If you don't want pasta, you can swap in quinoa. It's just as delicious and has more protein.
The only ingredients in these are bananas, eggs and cinnamon. Your Sunday morning just got easier, more delicious and a lot healthier.
Dessert without the guilt is the best kind of dessert.
Soup upgrade!
It tastes just as good. Seriously.
Avocado toast is never a bad idea ... especially when there's a fried egg on top.
Have this for lunch and you'll have tons of energy all the way through dinner.
Breakfast upgrade!