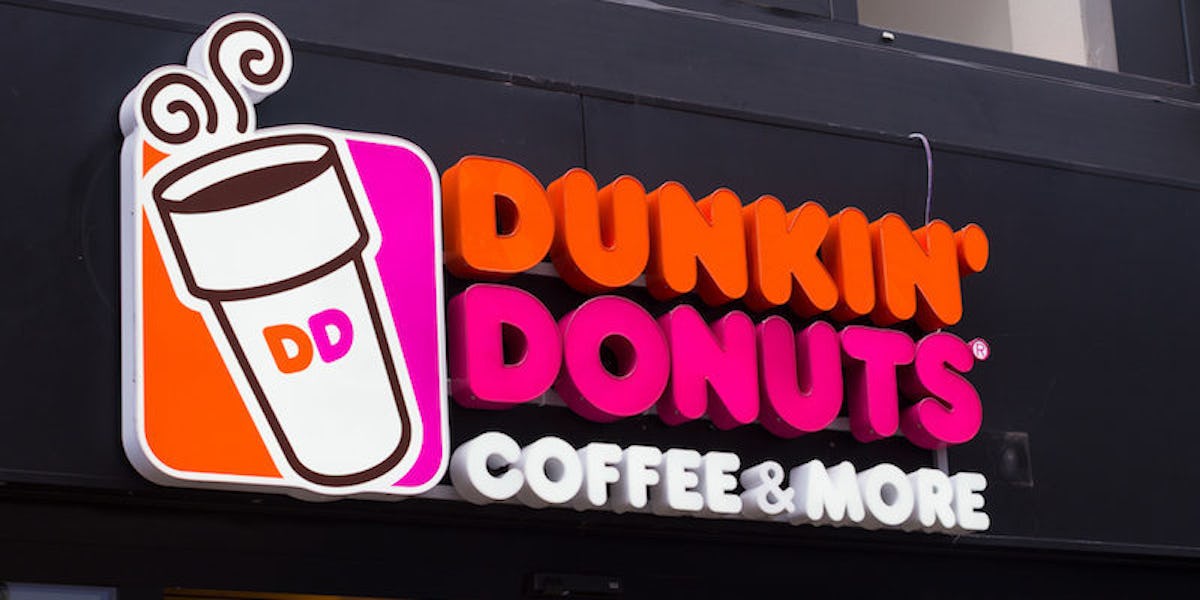 Dunkin' Donuts Eggs Somehow Contain 12 Ingredients And People Are Grossed Out
Shutterstock
I recently went to my friend's beach house for the weekend and, in a desperate hungover moment, I hit up Dunkin' Donuts for not just coffee, but breakfast too.
I went for the egg white wrap because I'm not exactly a bagel person. Eating the wrap was actually a pretty dismal experience because it's bland, colorless and so small. Seriously, when they handed me my wrap to go, I almost asked if they forgot to put it inside the bag.
Needless to say, it wasn't satisfying at all, but in my hungover state, I didn't care. But after some digging, I was horrified to find out that the Dunkin' Donuts "eggs" are made up of 12 ingredients.
Do you know how many ingredients an actual egg has? One. But Dunkin' manages to fit over a dozen in there.
These eggs don't exactly come with a nutrition fact label right on the sandwich, so let me tell you the ingredients: egg whites, water, egg yolks, modified corn starch, natural sauteed flavor (soybean oil, medium-chain triglycerides, natural flavor), salt, artificial butter flavor (propylene glycol, artificial flavor), xanthan gum, citric acid and coarse ground black pepper.
Yikes. We know the longer the ingredient list, the worse it probably is in terms of health. Plus, seeing ingredients on this list that I can't even pronounce isn't a great sign. Also, seeing "natural flavor" on that list doesn't sit well with me.
Eating all of these ingredients in place of just one (an egg) isn't the best option compared to just making eggs yourself. Obviously, when I was hungover it was my only option. But maybe I would have been better off just getting a damn bagel.
Customers are obviously not too happy eating eggs that contain double-digit ingredients, but apparently Dunkin' Donuts is aware that this egg situation is problematic (especially now that they've seen a dip in sales). The good news is that our favorite doughnut chain is making moves to improve its eggs and other menu items.
Citations: Dunkin' Donuts Eggs Contain Over a Dozen Ingredients — How Does That Compare to Other Fast Food Breakfasts? (People)