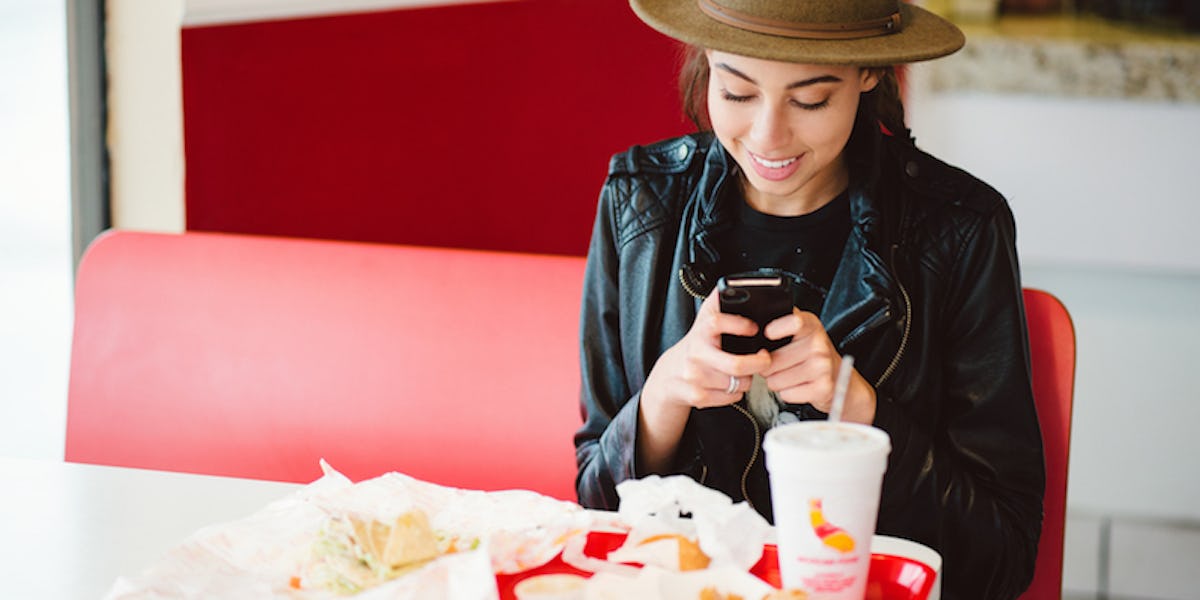 This App Counts Calories By Snapping Pics Of What You're Eating
Kate Daigneault
If calorie counting is your thing, you'll be happy to know all that math just got a little less confusing for you.
Lose It!, a weight-loss app that helps people track their food, just added a feature that lets users snap photos of food to simplify the process of counting calories and entering nutritional info.
Before this new feature, called Snap It, users had to search a database of thousands of foods to enter the calories, which is pretty slow and time-consuming.
Taking photos of our meals is a whole lot easier than actually typing out their names and searching for their calorie counts. Also, since we are totally addicted to photographing our food before we eat it, it probably wouldn't be that hard to remember to do.
How does it work? Well, Lose It! developed image recognition software that matches items in the app's database to the photos you take. If there's no match, you can just enter the food manually.
But, it doesn't do all the work for you. While it can recognize the type of food you're eating, you still need to enter the serving size and other specifics.
For example, if you take a photo of sushi, it'll recognize that it's a sushi roll, but it won't automatically know if the roll has tuna or salmon.
Right now, even in its beta version, Snap It is 87.3 percent to 97.1 percent accurate, and it will only improve over time, as more users upload more photos.
And, to be honest, even though I think counting calories is way too much work in general, taking photos of your food probably makes the whole process a little more fun.
Recent studies have shown that taking photos of what's on your plate before eating it builds anticipation for the meal, making it more enjoyable.
Taking photos of your food is also just another way of keeping a food diary, which has been proven to help people drop pounds.
Everything changes once you're hyperconscious of what you're putting in your mouth.
Thank you, Lose It!, for giving us yet another reason to be that person in a restaurant who takes photos of every single dish.
Citations: Lose It launches Snap It to let users count calories in food photos (TechCrunch)