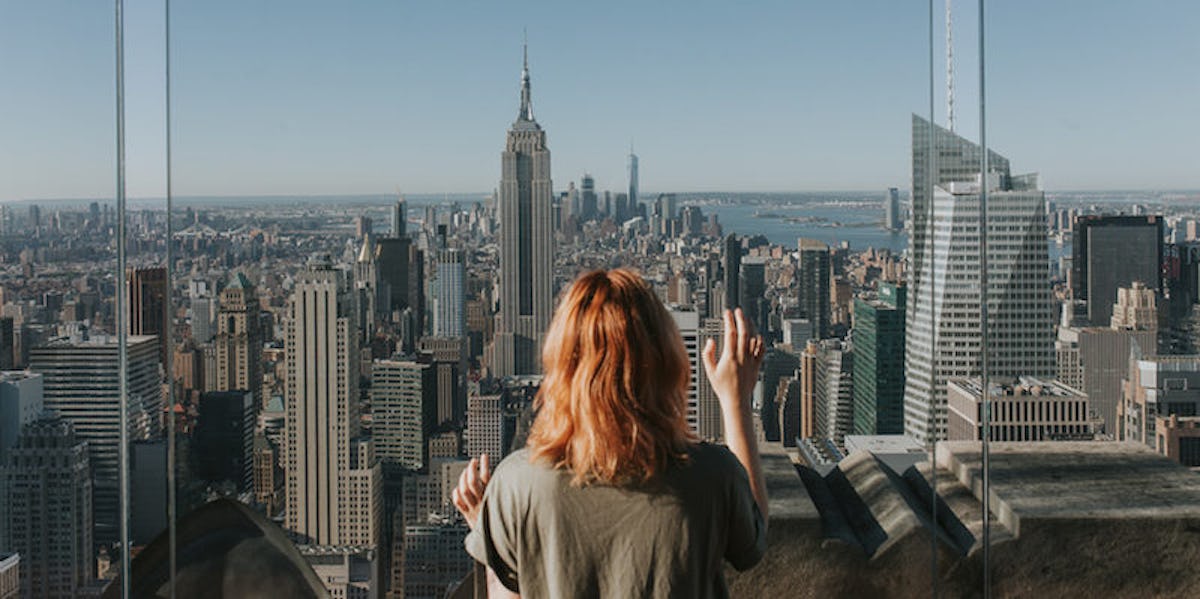 How To Get Away With Spending Under $100 On Your Trip To NYC
Are you planning a trip to the beautiful and bustling New York City?
If so, you probably have a few ideas of things you'd like to do and see during your stay in the Big Apple. And odds are, many of the things on your list are going to cost you a pretty penny.
But guess what? It doesn't have to.
There are actually plenty of great things to do in NYC that won't break the bank. Even with these budget-friendly suggestions, you're sure to have a spectacular time.
Check out the top five things you can do for under $100 in New York (your wallet will thank you):
1. Visit the local parks and gardens
When you think of New York City, greenery probably isn't the first thing that comes to mind.
Instead, you probably think of skyscraper buildings, crowded sidewalks and busy roads with honking cars.
However, New York is actually home to some pretty gorgeous parks. These parks will give you a place to enjoy the beautiful greenery and just relax while you soak up the rays of the sun. (Just don't forget to put on some sunscreen first!)
Three parks in New York that are totally free to visit include Central Park, High Line Park and Prospect Park.
Central Park is a great place to have a picnic or to take a stroll by the water. If trails and meadows are your thing, head over to Prospect Park and take a walk through the tree-lined paths and a dose of fresh air.
High Line Park gives you an amazing view of Chelsea, as it was built on a former elevated railroad. It runs approximately 20 city street blocks, which gives you plenty to see.
The best part? The High Line is right next to Chelsea Market, one of NYC's best foodie markets.
You can also head to the Brooklyn Botanic Garden to take in the 52 acres that make up this stunning property. You'll find a Japanese garden and even a Shakespeare garden. Seriously, who could resist?
The park has a suggested donated admission of $12, so you don't have to worry about this one breaking the bank. However, it also provides free entry on certain days and hours.
Check the website prior to your trip to figure out when the free hours are, and block off plenty of time to check out these gardens.
2. Check out the museums for a little culture
There are quite a few amazing museums in New York City that you'll want to add to your must-see list during your stay. The good news is, these museums aren't even expensive to visit.
At the top of that list should be the Metropolitan Museum of Art. It's one museum with loads to see, so you'll want to block off plenty of time in your day for the visit.
The amount you pay to enter is absolutely up to you since it only asks for a donation. The suggested donation for adults is $25, $17 for seniors and $12 for students. It's free for children under the age of 12.
While you could obviously pay a small amount to gain entrance, it's nice to give back to the museum.
Another great museum to check out is the American Museum of Natural History. The suggested entrance fee is $22 for adults and $12.50 for children ages 2 to 12.
There are fees for visiting some of the special exhibits at the museum, so know what you hope to see before you head there.
3. Please your foodie side by visiting markets
There are obviously loads of fancy restaurants in New York City that provide tourists with an amazing fine dining experience.
However, if you want to find something tasty to eat, you should consider heading to the local markets. They're a foodie's dream, after all!
As I mentioned above, the Chelsea Market should be at the top of the list for local markets to visit. While it does have a lot of pricy eateries, you can find affordable food there as well.
One of my favorites is Los Tacos No. 1, which has amazing tacos for only $3.75.
The Chelsea Market is a great place to stop if you are having trouble deciding what to eat because the options truly are endless here. It's not just a place to grab food; just being there is an experience in itself.
If you're interested in trying some locally grown and locally made food, head to the Union Square Greenmarket.
It's open on Monday, Wednesday, Fridays and Saturdays. You're sure to find some delicious eats there!
You can also head to Brooklyn to check out the Williamsburg Flea and Smorgasburg to take in the neighborhood while eating delicious food and checking out all the goods for sale.
It's sure to be a great time, and it allows you to get some fresh air while you're checking out all the vendors.
4. Pay respects at the 9/11 Memorial and Museum
In remembrance of those who passed away during the terror attacks of September 11, there is a 9/11 Memorial and the 9/11 Museum.
Both of these spots are popular tourist destinations as they like to pay their respects to those who lost their lives.
If you would like to see either of these places, they are worth checking out while you're in the city.
General admission to the 9/11 museum for adults is $24, $18 for senior citizens and $18 for United States veterans. You can also access the museum for free on Tuesdays from 5 pm to closing time.
If you're planning to visit the museum, you can reserve your ticket online in advance.
5. Take in the iconic New York spots
While the Staten Island Ferry won't take you directly to the Statue of Liberty, it does provide you with a way to see Lady Liberty up close.
In order to gain access to Liberty Island, you have to pay for expensive tourist boats.
If you're not interested in landing on the island, you can still get a great view from the free Staten Island Ferry. You'll be able to snap all the pictures you want from the water.
No matter what your religion, there's no denying the architecture of the St. Patrick's Cathedral is breath-taking.
You can take in the outside design, but you're also able to go inside at no cost to you. It's worth checking out, especially since it's an iconic New York location.
If you'd prefer to take in the city up high, head to Rockefeller Center.
You can gain access to the Top of the Rock Observation Deck, which costs $34 for adults. It costs $28 for children ages 6 to 12 and $32 for senior citizens.
While it may take up a huge chunk of that $100 budget, it's worth it if you're dying to see New York City from above.
Budget travel tip: Plan in advance.
There are literally tens of thousands of things to do in NYC. It can be helpful to plan your trip in advance so you know exactly what you are going to do during your stay, and you can then budget accordingly.
By making a list of all the attractions you'd like to see and things you'd like to do in New York City, you can look for discounts online before you arrive.