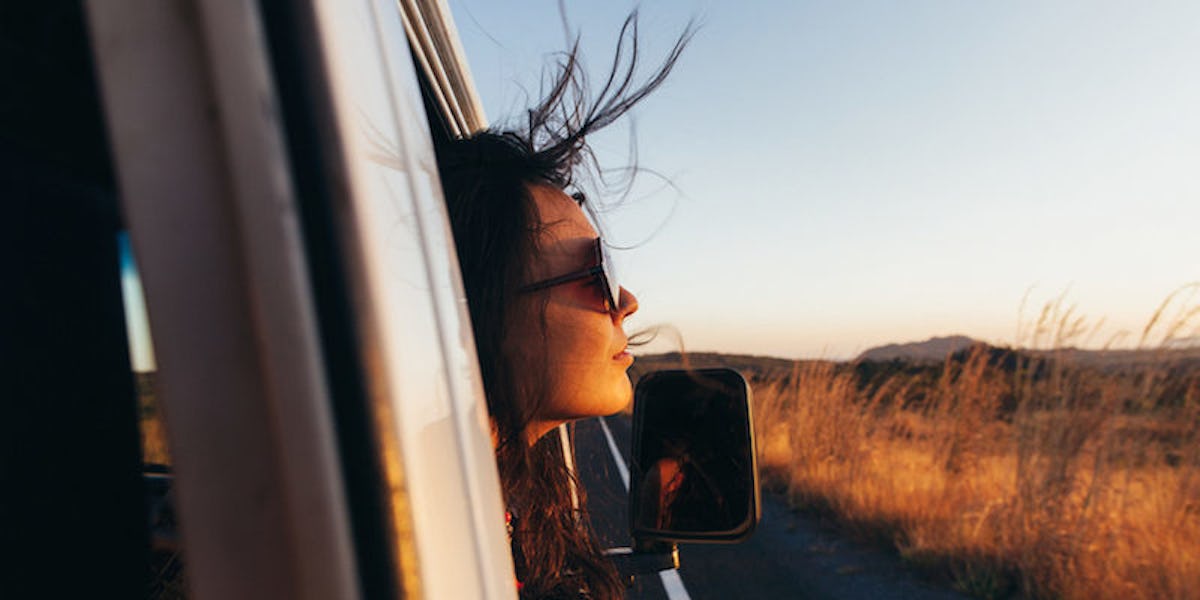 7 Travel Essentials You Should Not Go On A Road Trip Without
Julien L. Balmer
There's something about the new year that makes us feel like we can accomplish anything we want.
It's a time in our lives when we look back on our past year, reflect upon the things we wish we would have done and plan for the things we want to do in the upcoming year.
When creating a list of New Year's resolutions, making more time to travel always seems to be at the top. Whether it's a simple weekend in a new city or a trip across the country, many are eager to plan their next road trip.
So, to help you plan your trips for the upcoming years, I've put together a list of travel essentials you won't want to go on a road trip without.
1. A Portable Phone Charger 
Rule number one of any road trip is to make sure that you have a portable phone charger with you at all times.
Since we rely on our cell phones for directions (What even is a map?), communication and entertainment, our batteries always seem to die at the worst possible time. It's important that you learn how to maximize your battery life and bring a backup charger just in case.
Hypergear Power Stik, $11, Amazon 
2. Not-Your-Typical Travel Mug
The caffeine addiction is real.
If you rely on your morning coffee to get you through the day, chances are you are going to need a cup of coffee on the road. While you could just take a mug you've had for years, it won't be as beneficial as an insulated liquid container -- especially one that will keep your drink cold or hot for over 12 hours.
What's worse than lukewarm coffee? Nothing.
S'well Bottle, price varies, S'well
3. Sanitizing Wipes
Road trips typically call for quick, on-the-go meals.
Whether you prepared snacks or are picking food up, your snack is bound to wind up somewhere on your lap or on your car. Keeping a few dual-purpose cleaning wipes in your glove compartment will help you clean up any mess that you make, regardless if you spill on your skin or surface. That way you can manage to stay germ-free and the inevitable spill will be an easy fix.
4. A Neck Pillow
We all know how difficult it can be to try and get comfortable in the car — your seat belt is usually digging into your side and there's never enough leg room.
Well, it's time to change that. It might be time for you to trade in your lumpy pillow and invest in a neck pillow that cradle and fully support your neck and shoulders. It's a lot easier to relax and get comfortable when you don't have to constantly adjust positions.
5. An Auxiliary Cord
Since people rarely burn CDs anymore, it's time to invest in an auxiliary cord to play music if you haven't already.
It doesn't have to be a fancy aux cord, just something that is long enough for the back seat passengers to use and allow you to play the music you desire. Music = happiness on long road trips.
Insignia Aux Cord, $17, Best Buy
6. A Flashlight
If you get a flat tire or run out of gas in the middle of the night, it's better to be safe than sorry and have a durable flashlight you can rely on.
You shouldn't rely on the flashlight from your cell phone or a small flashlight on your keychain, it should be a hands-free flashlight that can stand on its own. This makes it easier for you to see, especially in the event you have to change a tire.
Tripod Flashlight, $11, Amazon
7. Games
Instead of staring out the window watching the clouds roll by, bring a game for everyone in the car to play. Whether it's a deck of cards or a handheld game, bring a source of entertainment other than music. Not only is it easy for multiple people to participate, but it makes time go by a lot faster.
While there are several travel essentials you'll want to bring on your next road trip, these are ones you shouldn't leave your home without, especially when you're with a car full of your friends. Another piece of advice to prepare for your trip is to get plenty of sleep the night before a long day of driving. Stay safe and enjoy the memories you'll make along the way!
Catchphrase, $14, Amazon