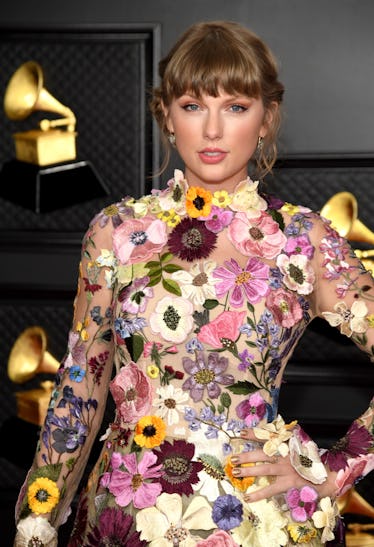 Good Luck Not Getting Bangs After Looking At These Cute Hairstyles
Kevin Mazur/Getty Images Entertainment/Getty Images
Bangs are the perfect way to switch up your hairstyle without making a massive change. OK, well, yes, bangs technically are a massive change sometimes. But while the look seems daring, you don't even have to get rid of your signature cut to try out certain bangs. Whether you want to try blunt, micro, or curtain bangs, there are plenty of cute, easy hairstyles with bangs to try, of varying degrees of ~drama~.
The bangs craze undoubtedly resurged during quarantine. To put it nicely, being alone and at home for so long inspired many people to change up their look with something they'd never considered before. If you're anything like me and have one haircut you've been getting for God knows how long, bangs may be just what the doctor ordered to freshen up your look and break you out of a hair rut.
One of the latest celebrities indoctrinated into the world of bangs is Sophie Turner. On May 28, she showed off new wispy bangs on her Instagram story with the caption, "Ya gal's bang'd up." The cut just hits her eyes for a super relaxed look that grows out easily. Alongside Turner in the bangs crew are Taylor Swift, Olivia Rodrigo, and Gigi Hadid, among so many others.
The only thing you need to do before you book a salon appointment is to figure out exactly what style of bangs you want. Because trust, there are so many. Scroll below to check out all the cutest, easiest bangs looks out there.
Now, it's up to you to go out there, follow in your fave celebrity's steps, and get bang'd up.