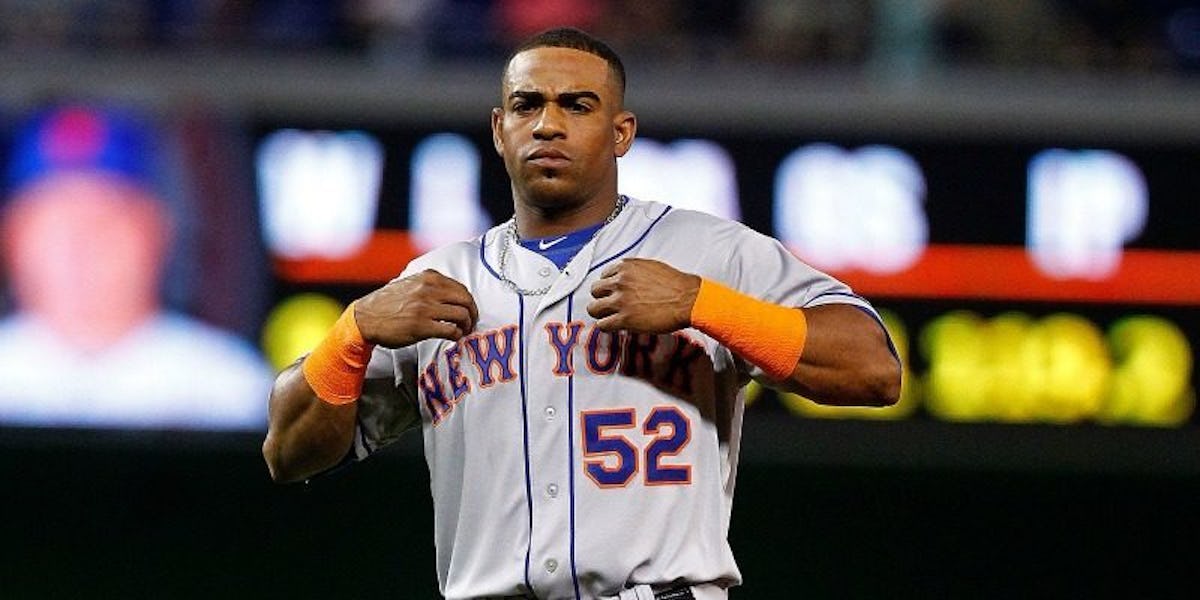 You Need To Read This Story About Yoenis Céspedes, A Rifle And A Duck
Getty Images
It goes without saying you shouldn't believe everything you read, especially when it comes to the Internet.
But if this story about free agent outfielder Yoenis Céspedes is even remotely true, then, well, La Potencia really is a beast among men.
According to the below message, posted by Chris - p&c's report 2-20-16, Yoenis Céspedes may have recently shot and killed a duck.
Oh. pic.twitter.com/PpsVUArI6y — Christian (@jazzmasters) December 10, 2015
But Céspedes didn't just take the duck out; it appears he did so at a party, with a rifle, from 100 yards out.
The story also claims Céspedes killed the fowl with one shot, pulled its head off, skinned it with his bare hands and threw it on the grill, all in about five minutes.
Damn, talk about impressive.
The best part has to be the fact this all allegedly started because a guest at the party simply said, "I like duck."
If you should ever find yourself around Yoenis Céspedes, make sure you really, really like something before you saying so.