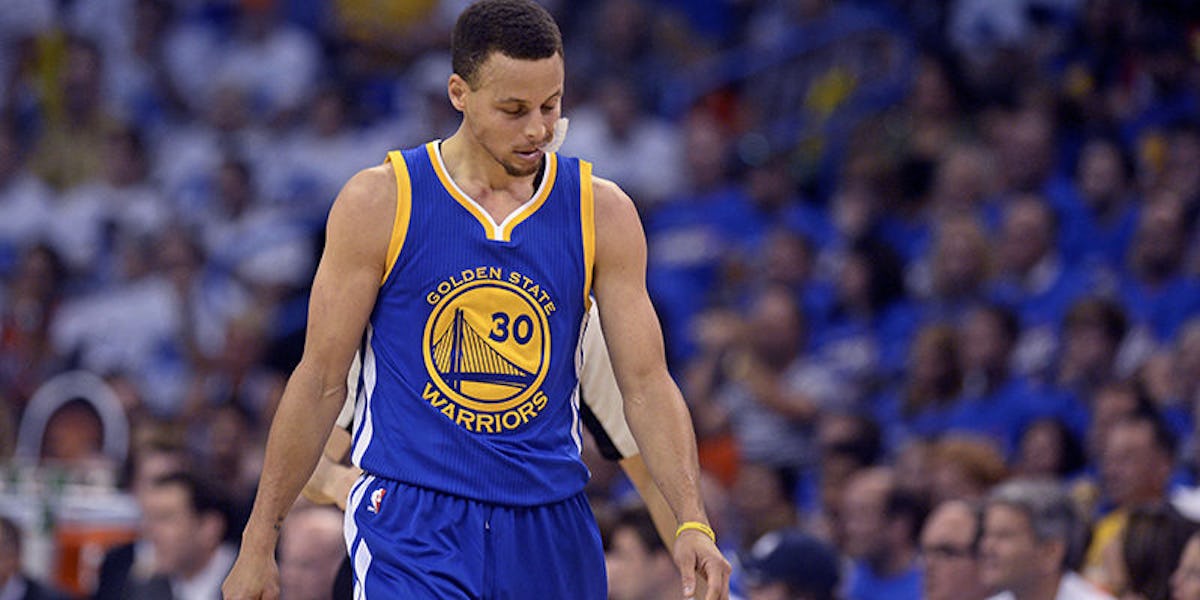 The Warriors Got Embarrassed Last Night And The Internet Showed No Mercy
USA TODAY Sports
Stephen Curry and the Golden State Warriors have been the undisputed kings of the NBA for the better part of two years, a time period during which everything seems to have gone their way.
Last year, they won the NBA title. This year, they knocked down Jordan's 95-96 Chicago Bulls to claim the best regular season record ever with 73 wins. Their main man, Curry, has won two straight MVP awards, the last one coming via the first ever unanimous vote.
Simply put, the Warriors have been untouchable. So, during this magical run of theirs, there's been little opportunity to throw at them, until now.
After the Oklahoma City Thunder took a 3-1 lead over the Warriors in their Western Conference final series, the Internet showed no mercy to Curry and Golden State.
The memes, the jokes and the slander all came out, and no one from the team was safe.
The mob came out of the woodwork instantly.
Because Russell Westbrook was owning Steph Curry.
The Warriors got straight-up spanked.
Y'all have no chill! Thunder vs. Warriors pic.twitter.com/Dv1QnAbTHp — WORLDSTARHIPHOP (@WORLDSTAR) May 25, 2016
And to make things worse, Curry's been MIA.
But Golden State haven't looked like their regular selves, either.
So no one is exempt from criticism.
Especially not Draymond.
Down go the Warriors! Credit - @woodymlb4 pic.twitter.com/f53w2LTUIb — Fake SportsCenter (@FakeSportsCentr) May 25, 2016
There's still time to jump off that bandwagon.
Somewhere, Jordan and Pippen are definitely laughing.
At least we've figured out the problem, though!
Makes sense.