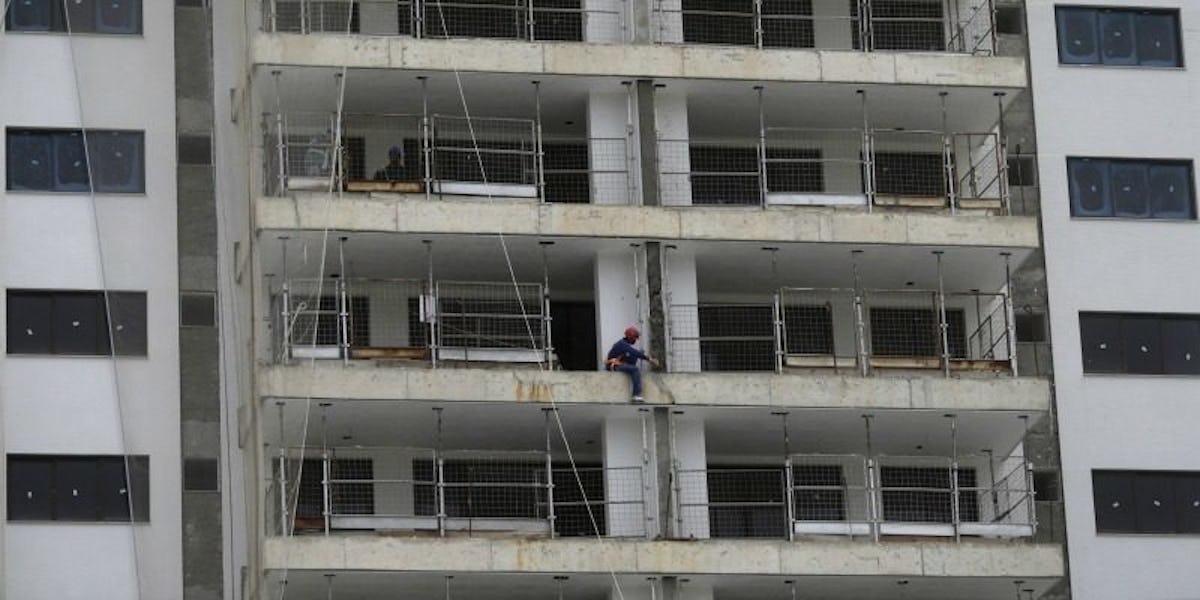 Athlete Posts Video Proving The Olympic Village Isn't Even Close To Livable
REUTERS
In the lead up to the 2016 Summer Olympics in Rio, much had been made about the Zika virus scare and the poor conditions athletes might be subjected to in the Olympic Village.
For the most part, those fears and concerns appeared overhyped and unwarranted. However, based on the video "The Jamaica Gleaner" tweeted earlier today, we may have a major problem on our hands before the Olympics proper even get underway.
The video you're about to watch was reportedly shot by the Jamaican team when they arrived at their dorms earlier this week.
You'll see construction workers were literally in the midst of building much of the dorm several members of team Jamaica were supposed to stay in.
I mean, is Brazil serious with this? The bathroom in this dorm is far from complete, and there are electrical wires hanging out of place. You can clearly see paint, grout and other construction materials littering the unit, which was clearly far from ready for occupancy.
Living in New York City can be brutal, but you'd ask for six months of rent-free living if you tried to move into a place that looked like this.
Hopefully, this isn't what most athletes are facing as they arrive in Rio for the 2016 Summer Olympics.
Citations: Jamaican team arrives in Olympic Village: 'It's just a mess!' (For The Win)