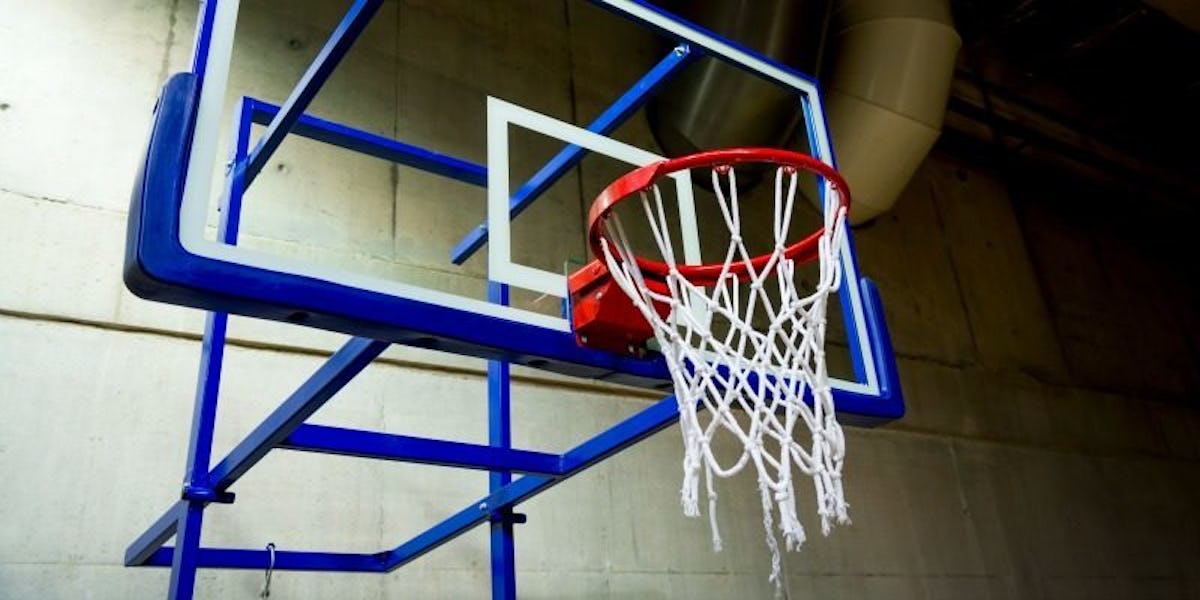 High School's Basketball Season Canceled After Players Face Rape Charges
Getty Images
A Tennessee high school basketball season was canceled in light of three players being charged with raping a teammate in an alleged hazing affair.
According to reports, this is the first time Bernard Childress, the executive director of the Tennessee Secondary School Athletic Association, can recall a school canceling an entire season as a punishment.
Hamilton County Schools Superintendent Rick Smith said the Ooltewah High School basketball season was canceled "so that the criminal justice system can work the way we expect."
The incident in question occurred at a basketball tournament in Gatlinburg, Tennessee and left one teenager in need of surgery after being attacked. The three teens in connection with the assault now face aggravated rape and assault charges.
Two mothers of Ooltewah High School basketball players reportedly said their sons were also beaten by teammates during that same tournament in Gatlinburg.
Miika Montgomery, the mother of one of the team members, reportedly said,
I do want justice for the boy that was hospitalized and for my son and his other teammates who were assaulted. Do I think that [the arrested player] needs to go to jail? Yes, I do. Do I think the act was malicious? Yes, I do. I think it was very malicious and predatorial.
The decision to call off Ooltewah's season may seem a bit drastic, but if there's a culture of hazing operating under the protection of basketball, then it appears canceling the season was the only option.
Citations: High school cancels season after 3 players charged with rape (ESPN)