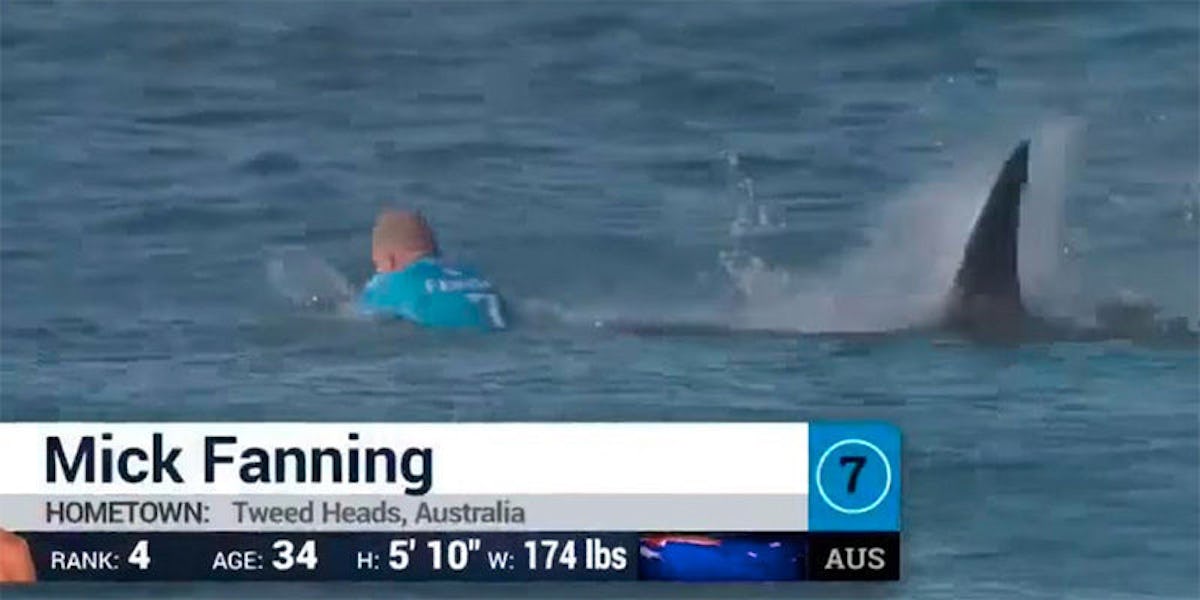 Champion Surfer Miraculously Survives Shark Attack Mid-Competition (Video)
YouTube/World Surf League
Mick Fanning is thanking his lucky stars.
The defending champion of the World Surf League's J-Bay Open was sent into a panic that saw him lose grip of his surfboard and fight for his life as he suddenly found himself being circled by a shark.
In a Vine posted by the World Surf League's official account, you can actually see the moment the shark headbutts Fanning's surfboard, a collision that shook up broadcasters so clearly you could hear the concern in their voices as they had reason to fear the worst.
Miraculously, though, Fanning was able to evade the shark long enough that attendants at Jeffreys Bay in South Africa, the site of the competition, were able to make their way to Fanning via Jet Ski and lift him out of water.
Not only did Fanning elude the shark, though, he seemingly battled it, with the Australian saying in the video above that he'd kicked and punched the shark in its back during the scare.
The bottom line? When a shark comes to attack in the middle of the water, you expect blood. The fact that Fanning escaped without any severe damage is a miracle.
Citations: Surfer Mick Fanning Attacked by Shark in Middle of Competition at J-Bay Open (Bleacher Report)