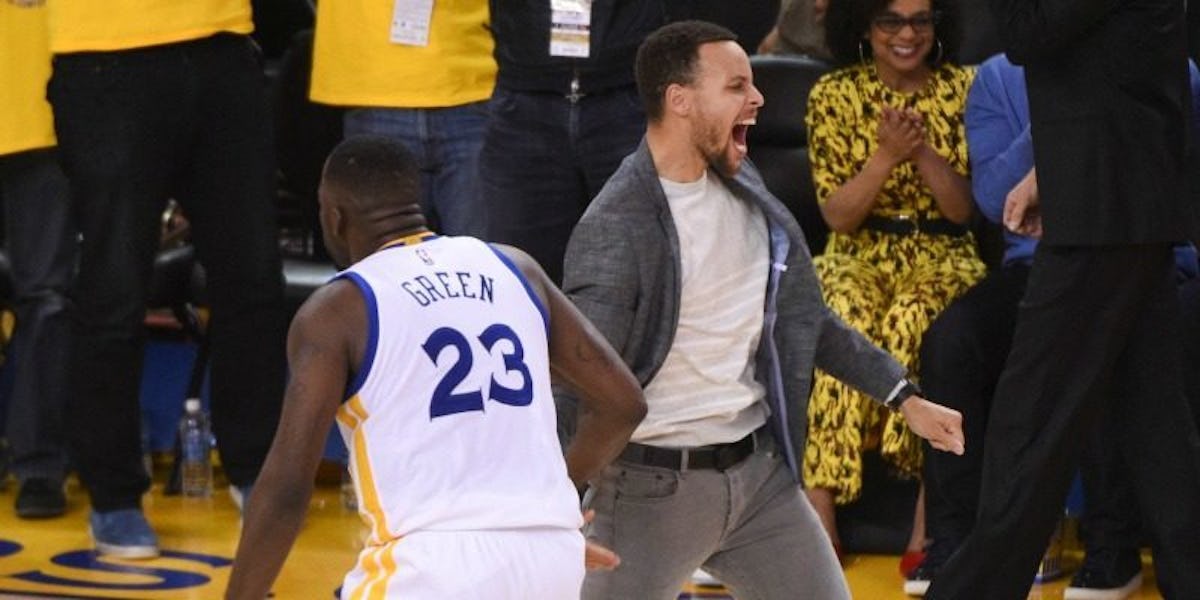 Steph Curry's Sideline Celebrations Are Winning The NBA Playoffs
USA TODAY Sports
As a result of the knee injury he suffered in the opening round of the NBA playoffs, Golden State Warriors superstar Steph Curry has been sidelined for much of this postseason.
However, while his injury has kept him off the court, it hasn't kept him away from the Warriors' bench, where he's watched every playoff game he hasn't participated in and celebrated every big moment with unbridled emotion.
And, considering how, well, boring a lot of the games have been so far in the 2015-2016 NBA playoffs, it's fair to say Curry's sideline celebrations are quite possibly the best thing about this year's postseason.
Just check out Curry's moves. The man has about as much skill celebrating as he does shooting threes. OK, maybe he's slightly more valuable to the Warriors on the court than he is the team bench, but you have to love how into the game he is, despite the fact he's probably aching to get back on the court.
Though it's unknown when exactly Curry will return to action, he is still slated to return to the playoffs at some point. Until then, just enjoy the magic of his epic sideline celebrations.
Citations: Stephen Curry, Sideline Celebration MVP (Slate)