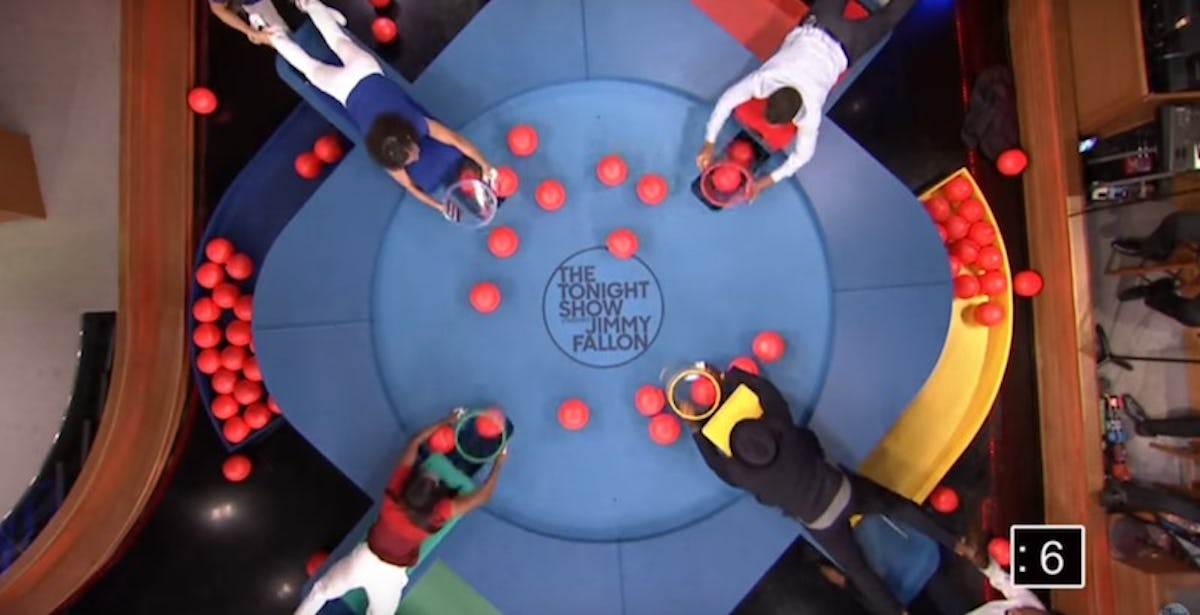 No One's Ever Been More Excited Than Simone Biles Playing 'Hungry Hungry Humans'
YouTube
We all know and love Simone Biles' excitable nature.
But the US Olympic gymnast took excitement to a whole new level when she played "Hungry Hungry Humans" on "The Tonight Show" with Jimmy Fallon.
The 19-year-old was joined alongside her Final Five teammates Gabby Douglas, Laurie Hernandez, Madison Kocian and Aly Raisman -- and Donald Glover was thrown in the mix, because why the hell not?
Yep, it's as mad as it looks.
First, the group was split into teams of two. One laid on a extendable plank and the other controlled them by pushing their legs.
Then orange balls dropped from the sky.
And they were all pretty damn good, to be fair!
How awesome does that look?! Can this be a real thing, please? Thanks.
Aly Raisman and Laurie Hernandez crushed it with 30 balls.
Simone and Jimmy came in third place with 24 -- because she HAD to lose something at some point in her life.
She hugged the host and let out her trademark giggle.
We love you Simone -- never change.