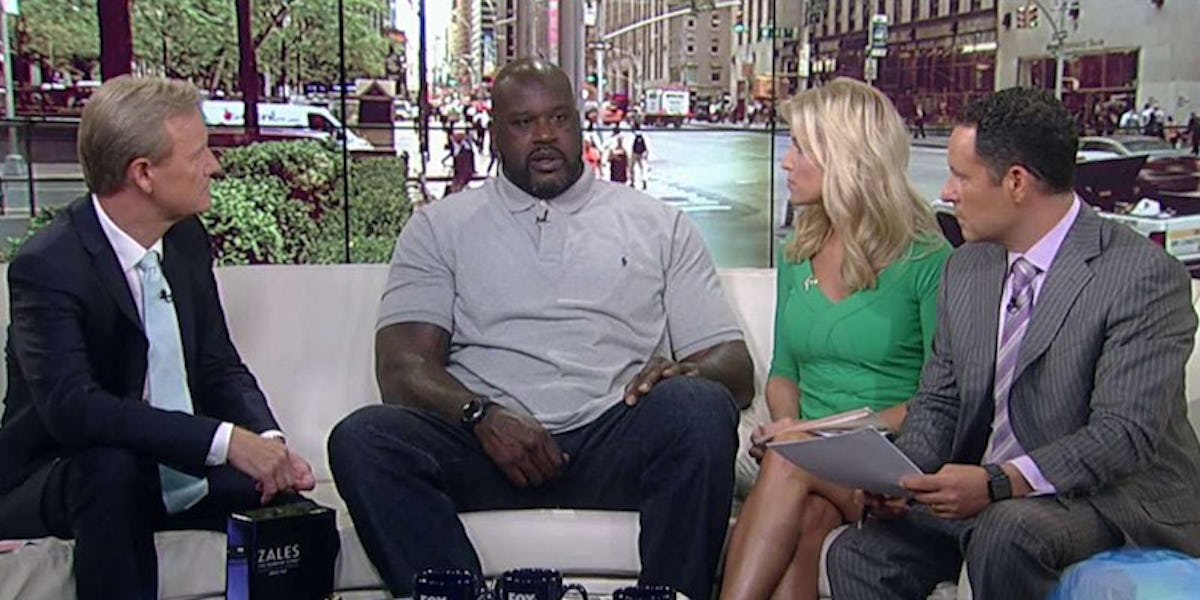 Shaq Says He Wouldn't Protest The National Anthem Like Colin Kaepernick
YouTube
Shaquille O'Neal is primarily known for his thunderous slam dunks, his remarkable NBA career and the hilarious nicknames he's acquired over the years.
These days, however, Shaq is known for his grade-A sports commentary, and most recently, for his thoughts on Colin Kaepernick's controversial decision to sit out during the National Anthem.
Kaepernick's bold stunt has garnered the attention of sports figures around the world, including NASCAR racer Tony Stewart and football star Arian Foster.
Shaq is the latest pro athlete to offer his take on Colin Kaepernick's National Anthem protest, which he started to challenge racial injustice and police brutality in America.
The 15-time NBA All-Star appeared on "Fox & Friends" on Wednesday to speak on the matter, simply saying,
To each his own. It's something I wouldn't do.
The report also states that Shaq had two solid questions for Colin Kaepernick regarding his National Anthem protest. Shaq questioned,
What happened last year? How come you didn't decide to do this last year or the year before that or the year before that?
While speaking on the 28-year-old's decision to sit out during the National Anthem, Shaq reportedly mentioned that his dad was in the military and that several of his family members are in law enforcement.
That's precisely why sitting during the National Anthem is something he'd rather not do. He added,
There are other ways to get your point across.
Regardless, Shaq knows that Kaepernick has every right to protest and use his platform to raise awareness for a variety of issues.
In addition to having family members in law enforcement, Shaq himself took on several roles to protect and serve by becoming a police officer for a handful of different departments around the country.
The different police departments include the Port of Los Angeles Police Department and the Miami Beach Police Department.
It's safe to say Superman Shaq has his reasons!
Citations: Shaq on Colin Kaepernick's National Anthem Protest: "It's Something I Wouldn't Do" (Complex)