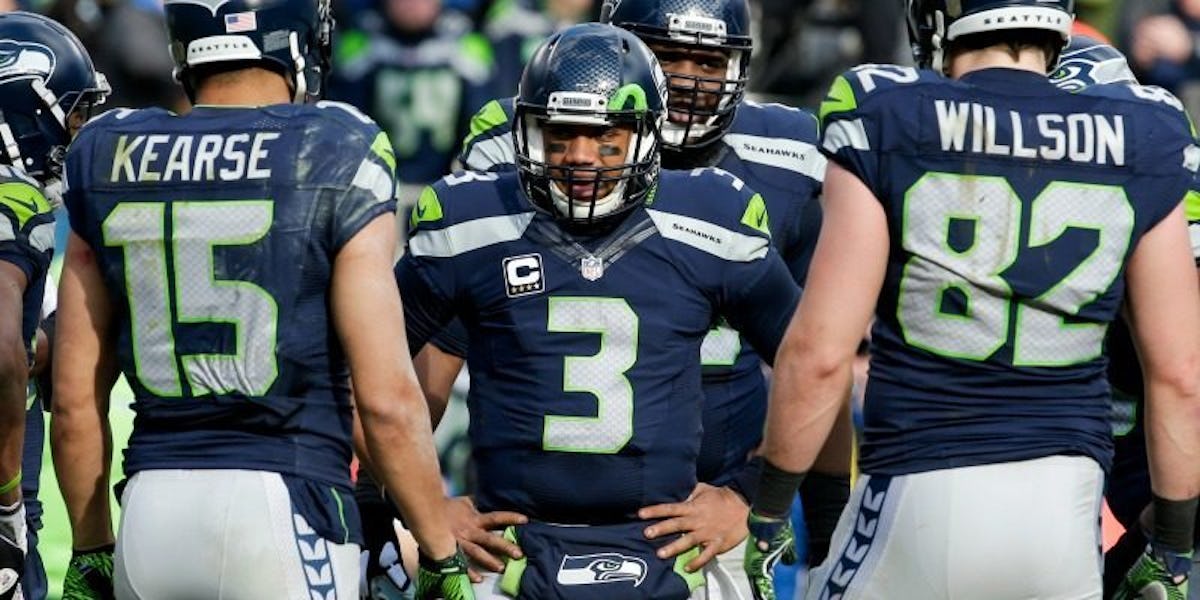 An Entire NFL Team May Be Planning On Protesting The National Anthem
USA TODAY Sports
San Francisco 49ers quarterback Colin Kaepernick is still very much in the news after sparking a national debate following his protest of the national anthem.
If you're unfamiliar with this story, a few weeks ago, Kaepernick decided to remain seated while "The Star-Spangled Banner" played before a 49ers pre-season game.
Speaking on his decision to not stand during the song, Kaepernick said,
I am not going to stand up to show pride in a flag for a country that oppresses black people and people of color... There are bodies in the street and people getting paid leave and getting away with murder.
He added,
I'll continue to sit. I'm going to continue to stand with the people that are being oppressed. To me, this is something that has to change, and when there's significant change, and I feel like that flag represents what it's supposed to represent, and this country is representing people the way it's supposed to, I'll stand.
In the wake of Kaepernick's decision, two other NFL players have also displayed similar protests: Eric Reid and Jeremy Lane. US women's national team soccer star, Megan Rapinoe, also chose to take a knee recently, when "The Star-Spangled Banner" played before a match.
@JohnDHalloran pic.twitter.com/XJHiOhgbTW — NWSL (@gbpackfan32) September 5, 2016
Rapinoe said,
It was very intentional. It was a little nod to Kaepernick and everything that he's standing for right now. I think it's actually pretty disgusting the way he was treated and the way that a lot of the media has covered it and made it about something that it absolutely isn't. We need to have a more thoughtful, two-sided conversation about racial issues in this country.
Now, an entire NFL team could be following Colin Kaepernick's lead. Before their home opener against the Miami Dolphins on Sunday, September 11, the Seattle Seahawks could reportedly protest the national anthem as a team.
Seahawks receiver Doug Baldwin has reportedly said that a team protest has already been discussed in the locker room, and that any actions taken would be done as a team.
In addition, Seattle Seahawks linebacker Bobby Wagner has reportedly said,
...anything we want to do, it's not going to be individual. It's going to be a team thing. That's what the world needs to see. The world needs to see people coming together versus being individuals. ...whatever we decide to do will be a big surprise.
Sunday marks the 15th anniversary of the 9/11 attacks on the United States, so don't be surprised if you see additional examples of patriotism during the NFL opening weekend.
We'll just have to wait and see if the Seattle Seahawks do indeed protest the national anthem in some capacity, as well as how said protest will be received.
Citations: Seahawks Considering National Anthem Protest As A Team (Deadspin)